Need packaging for your CBD or Hemp product?
CBD & HEMP PACKAGING
Leader in CBD Packaging Design & Supply
From CBD gummies to CBD topicals, from CBD vape to CBD oil and more, Peek Packaging will find a custom solution for your CBD packaging. We will work with you to create a unique solution to promote your brand and meet your budget.
Our team also encourages our customers to stay informed on the most current requirements by both the retailer and location where your products will be sold for product labels and packaging restrictions.
Packaging varies in both structural design and art depending on the focus of your CBD products. CBD benefits range from immune health and wellness to pain management and more. We practice utilizing our collective resources to develop packaging that presents the company's brand image well to increase their competitive edge.
Scroll down to see some examples of different brand and packaging concepts used to connect the products with the end user below.
CHECK OUT SOME EXAMPLES OF BRAND DESIGNS FOR DIFFERENT LOOKS AND PACKAGING STYLES TO CONNECT WITH THE END USER BELOW.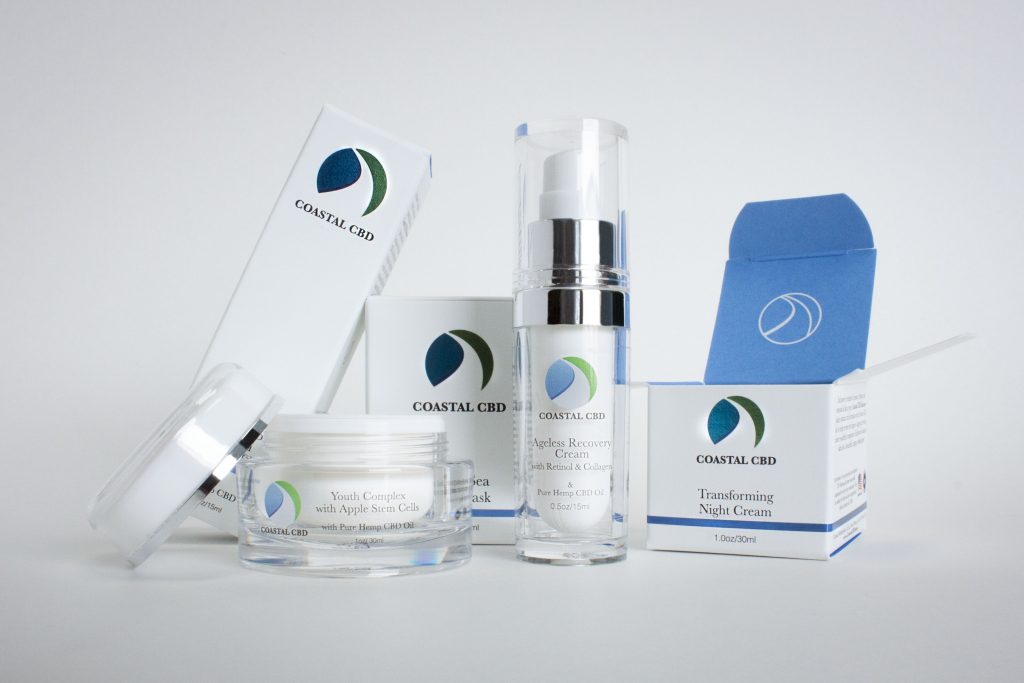 COASTAL CBD
Coastal CBD Skincares' line of CBD beauty products include a Transforming Night Cream and Ageless Recovery Cream. The line of 13 products are all in various sizes of chipboard box packaging styles finished with Soft Touch for a smooth feel. The packaging is also printed with a colored Cold Foil for the logo, along the bottom area of the box with an accent line, and for the tagline on the top of the box all presenting a metallic look. The Cold Foil also has a Spot UV finish to increase dimension and add shine. The inside of the boxes are also printed in color, creating a nice presentation for the opening experience.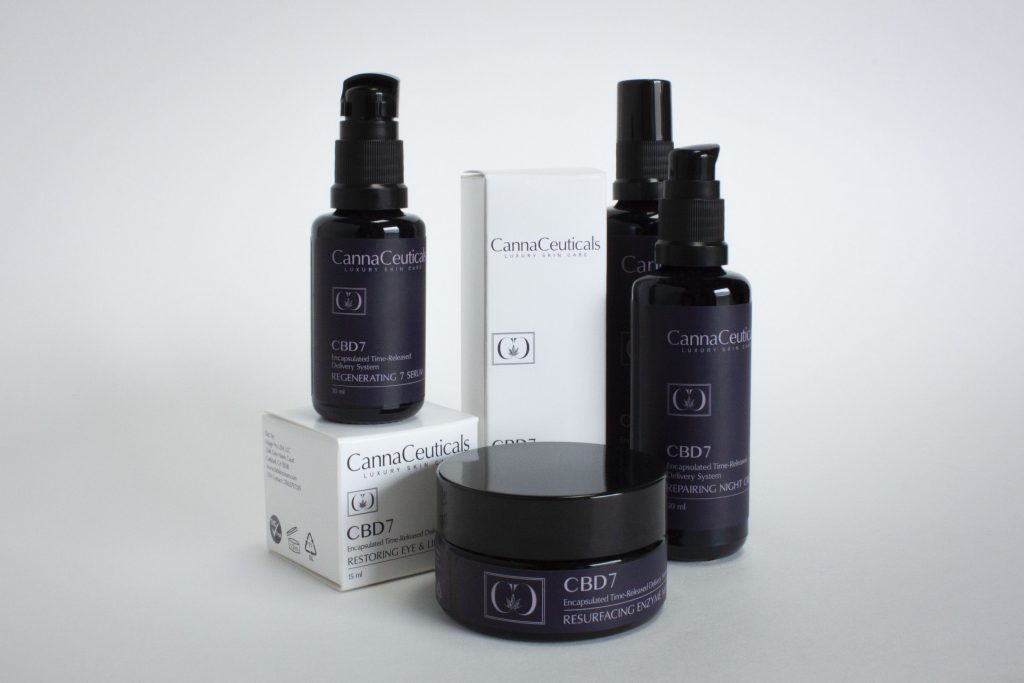 CANNACEUTICALS
CannaCeuticals CBD 7 Luxury Skin Care line includes multiple products labeled with Matte wraps, to present a clean and smooth feel when handling the product. The individual product boxes are also Matte chipboard and sized to fit. To present the full kit, we also built a custom display in printed corrugated material.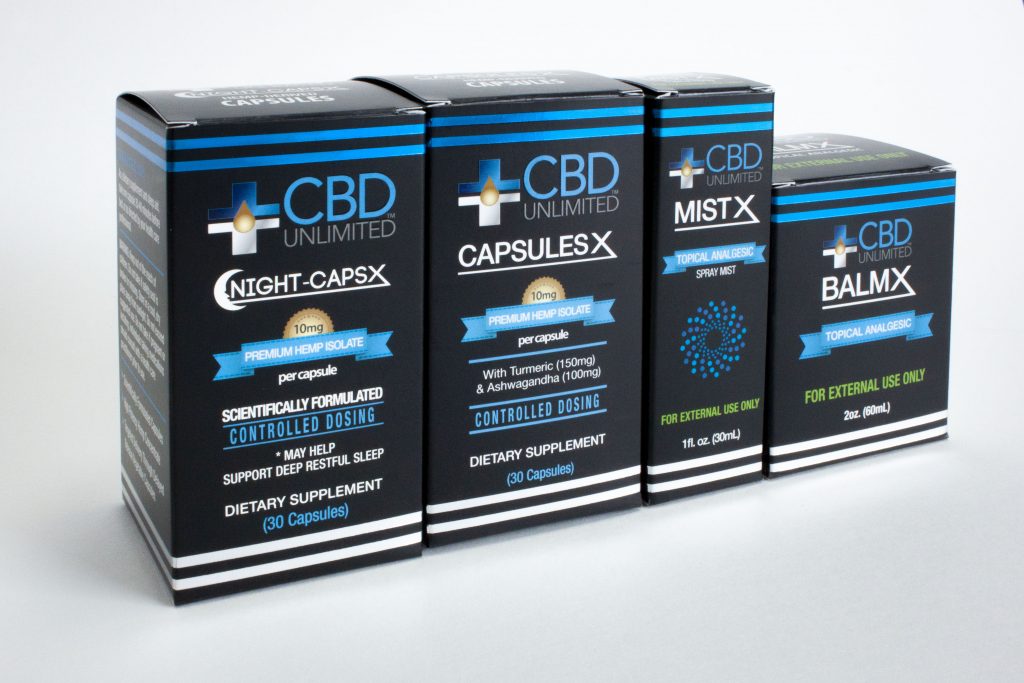 CBD UNLIMITED
CBD Unlimited offers a range of products to choose from, including CBD oils and topicals and CBD pet products. We wanted to give CBD Unlimited a bold yet professional look. Peek decided to design the individual products boxes in chipboard with a Matte coating but to add some flash, we added a Hot Stamp Foil plus a Spot UV finish.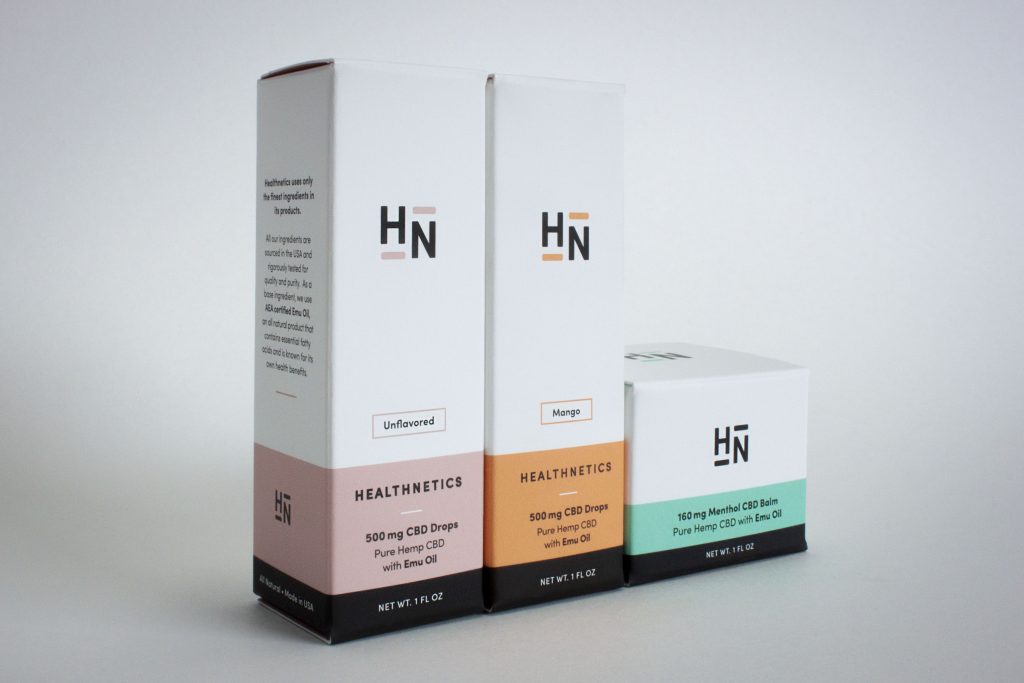 HEALTHNETICS
Healthnetics' CBD Balm, CBD Drops and more contain all natural ingredients. We used Same-Tuck-End chipboard box styles to package their products and added a Soft Touch finish to create a smooth silky feel. The packaging varies in colors both inside and out to display the different flavors of the products, for example a pantone Orange for Mango flavor. The labels were designed to match as well. A unique addition to this line is the QR code. When it is scanned you are taken to the lab results for the product! A simple touch yet very moving to many consumers.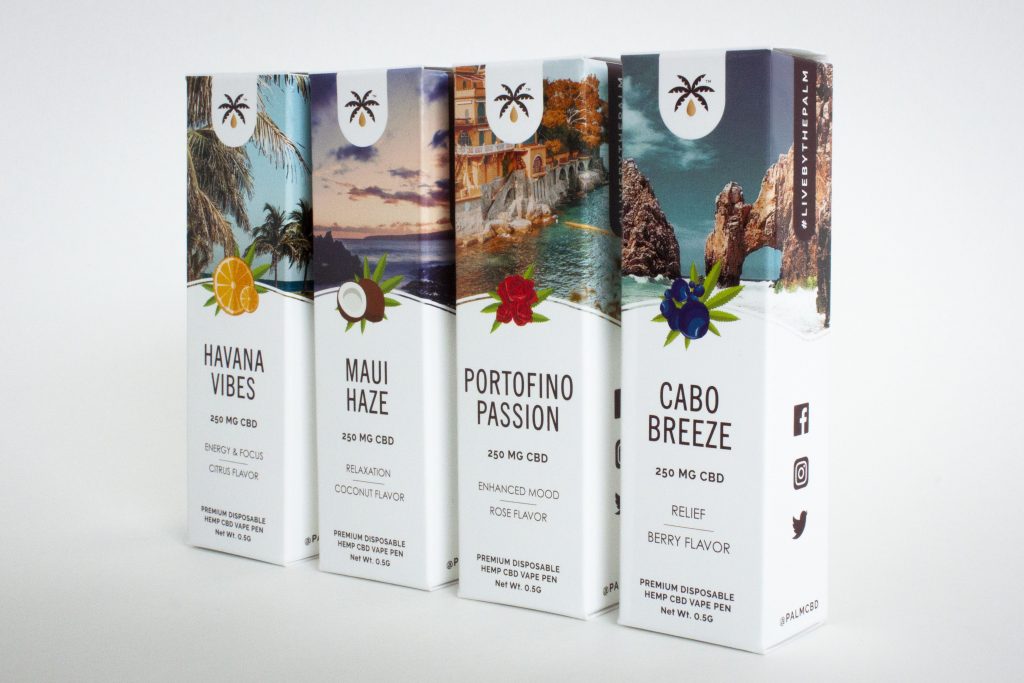 PALM CBD
Palm CBD has multiple flavors of CBD vaporizers and were in the early stages of development when they came to Peek. Palm brought coastal artwork to us that represents the multiple flavors of cartridges, so we pre-flighted the art and added a Spot UV varnish to add some shine and pop to their boxes. Another unique attribute to this packaging is the company's social handles printed on product boxes to promote brand awareness. Lastly, inside of the boxes an accordion fold insert was engineered by our design team to hold the cartridge in place when handling the box.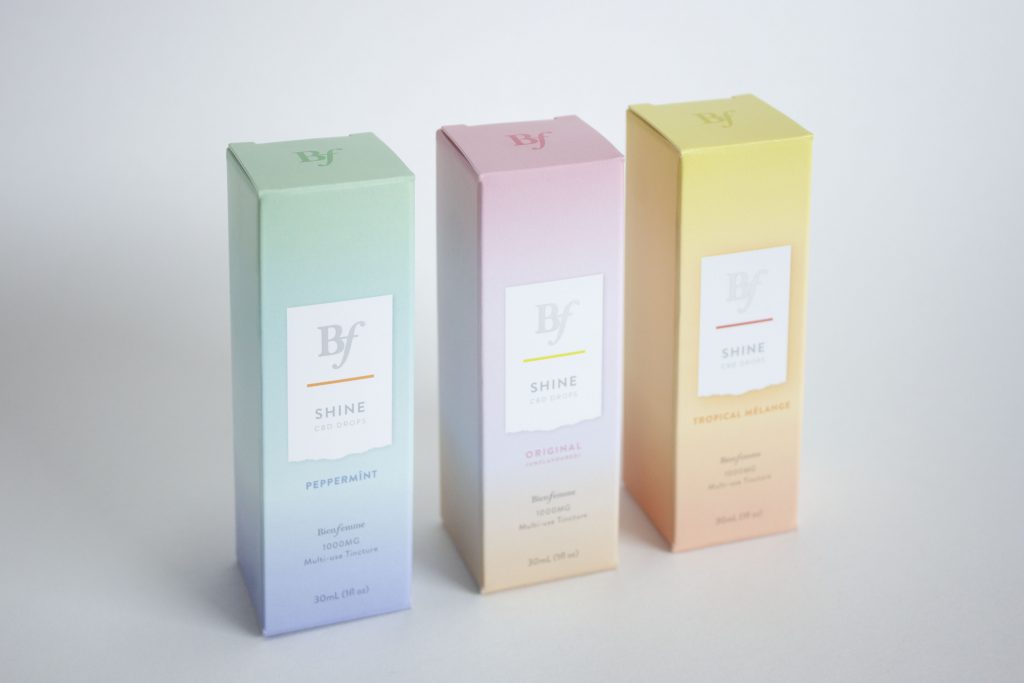 BIEN FEMME
Bien Femme uses only pure CBD and all-natural ingredients in their beauty products made to ease our overactive minds. The packing has complete gradients of bright colors on a Same-Tuck-End box style with a Hot Foil Stamped logo on the front. This packaging is simple but elegant.