PORTFOLIO
BEAUTY
Beauty packaging caters more to its aesthetic appeal and feel. Your customer will associate the feel of your cosmetic packaging with the feel of your product on their skin. Promoting your brand through your custom beauty packaging is the best way to your customer's cabinet. Peek Packaging's team is here to help guide you and determine.
The best look and feel for your target customer.
The necessary space needed to put all your product's crucial information.
Custom packaging options to match your brand and story.
Well suited finishes for tactile sensation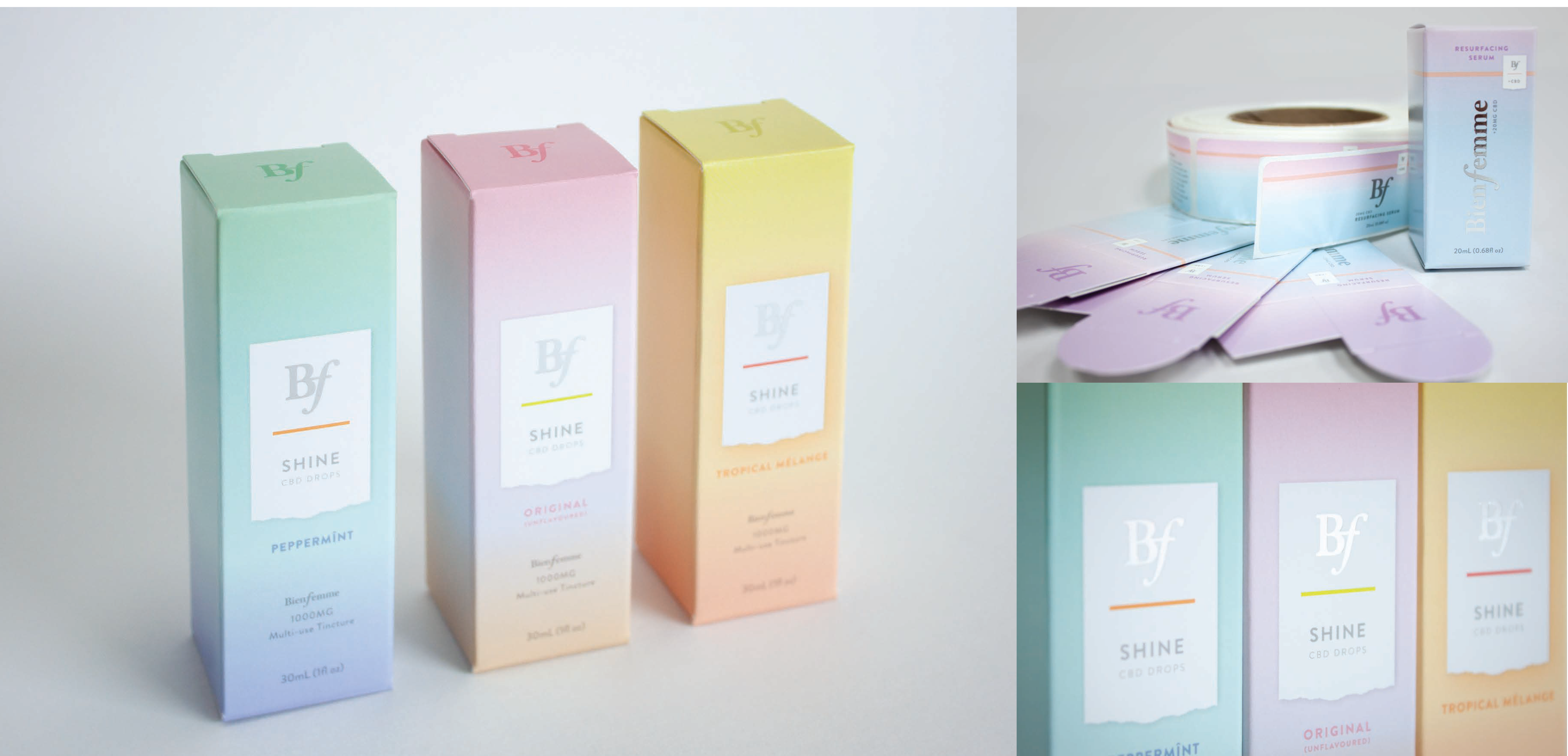 If you are following trends in the Beauty industry like we are, you may have noticed the surge in products containing Cannabidiol – also known as CBD. Bien Femme created a bright, beautiful ultra-feminine branded chipboard box to better relate to their target market in order to differentiate it from the feel of most CBD packaging.
Bien Femme's packaging originally posed as a challenge due to their multiple PMS colors and gradients as printers are limited in the number of color stations per job. In order to achieve the colors they envisioned without the numerous setups and additional costs, we converted the PMS Colors to 4 Color Process. The customer was able to attend the press check to approve the content and color for both the boxes and labels. Being present on press allowed the customer to see their product come to life and to make sure the quality was satisfactory for both the customer and the pressman.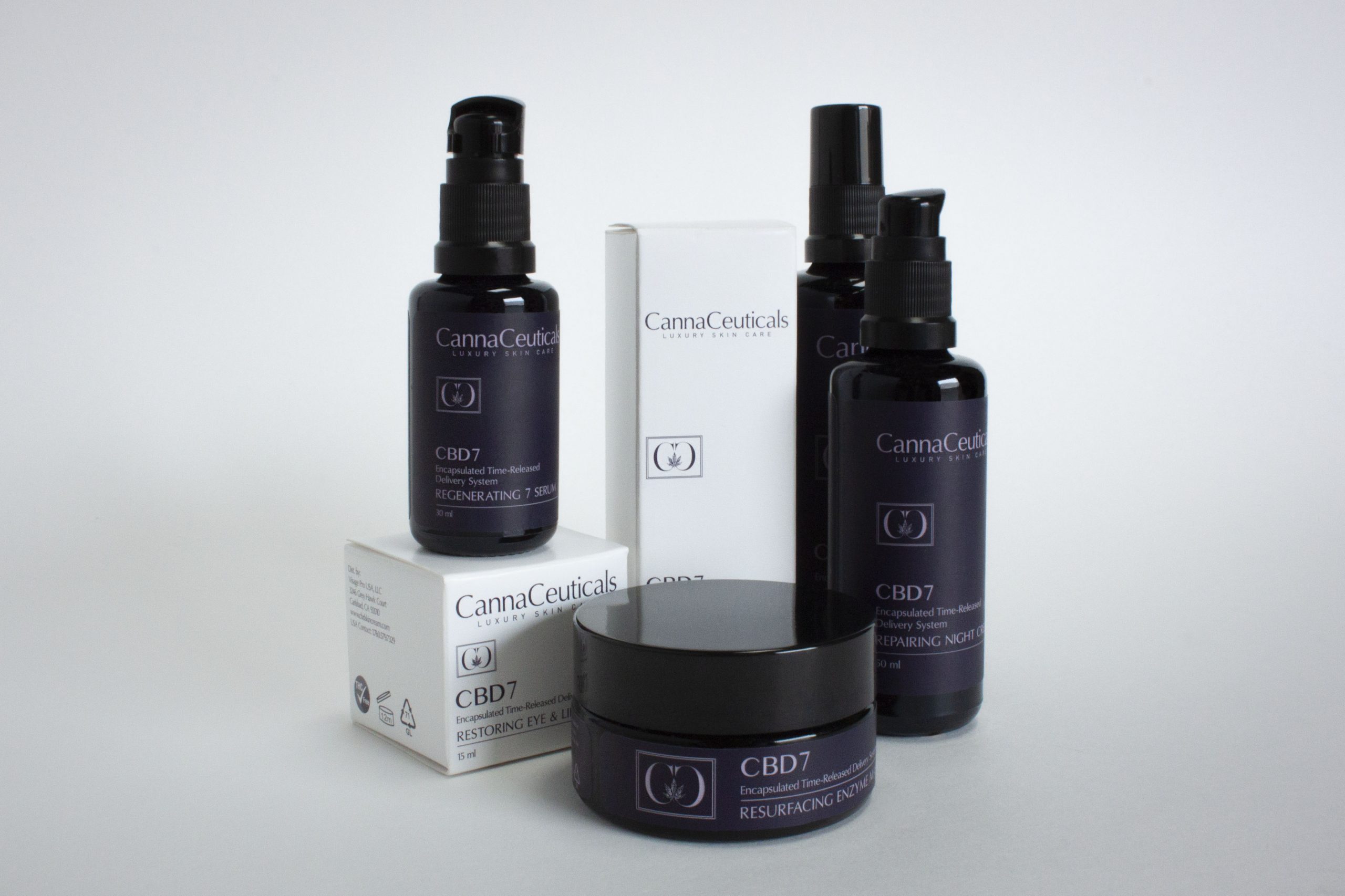 CannaCeuticals CBD 7 Luxury Skin Care line includes multiple products labeled with Matte wraps, to present a clean and smooth feel when handling the product. The individual product boxes are also Matte chipboard and sized to fit. To present the full kit, we also built a custom display in printed corrugated material.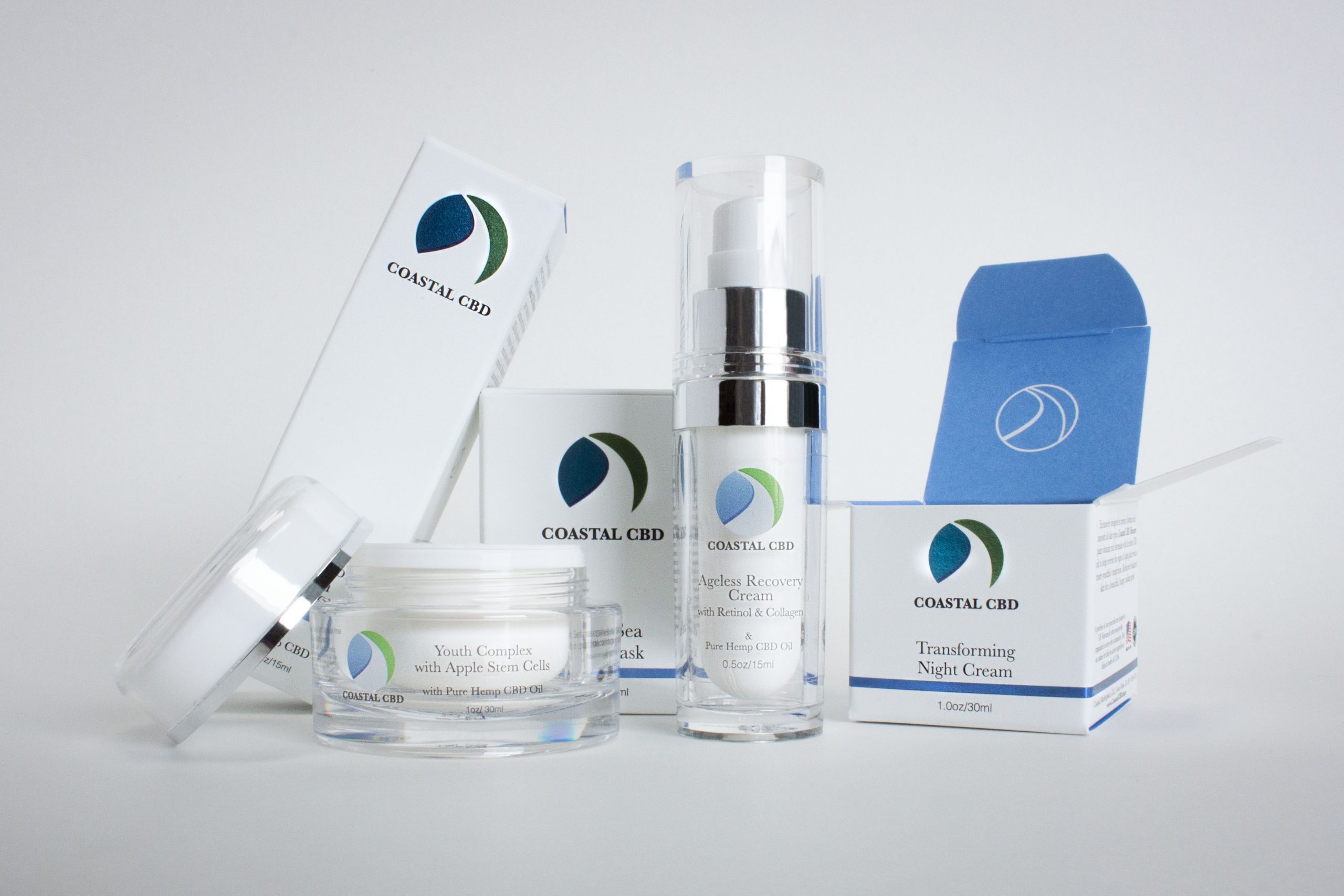 Coastal CBD is a skin care, CBD infused, product family. Their product line ranges from daily skin care to anti aging serums for a complete skin care experience. The line consists of 13 products that were all launched at the same time. In order to offset costs we created a gang run (combo run) of chipboard boxes with one of each item on a sheet. This allows the benefits of the lower piece price while maximizing the total dollars spent on the initial run of chipboard boxes.