Portfolio
ELECTRONICS
Electronics packaging focuses on informational graphics with structural design that protects and presents the product well. These products tend to be more expensive than most so customers want to know exactly what they are getting with the peace of mind that it will be safe in transit. A nice open box experience can be a great finishing touch in making customers feel good about their purchase. Peek Packaging can assist you in figuring out:
What materials are needed to protect the product
Custom solutions to create a nice open box experience
Custom packaging that synergizes well with the distribution
The balance between aesthetics and informational graphics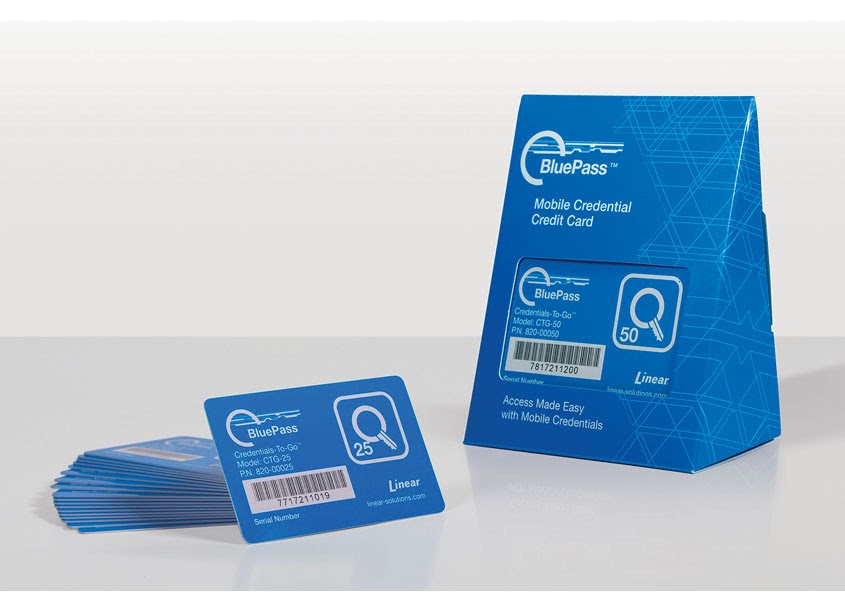 Nortek's BluePass Mobile Credential Credit Card is a Bluetooth enabled device that provides users a more secure, easy to use approach to access control. Originally this chipboard box was created as a standard STE with a window to hold a credit card (much like a gift card box). Problems arose from the design as it was constantly getting lost and falling in the retailer and distributor's shelves.
Nortek's Marketing team approached us with the goal of differentiating the box shape to be more appealing and functional to the end-user. This posed as an initial challenge, as we needed to create a design to hold a lightweight card that didn't tip over, while still being able to run in production.
The idea was to create a triangular-shaped package with a window. After a couple of reiterations, we created a design that was functional for production to print. This was not only successful to the customer and their end-users, but it garnered the attention of Graphic Design USA, winning a Graphic Design Award in 2017.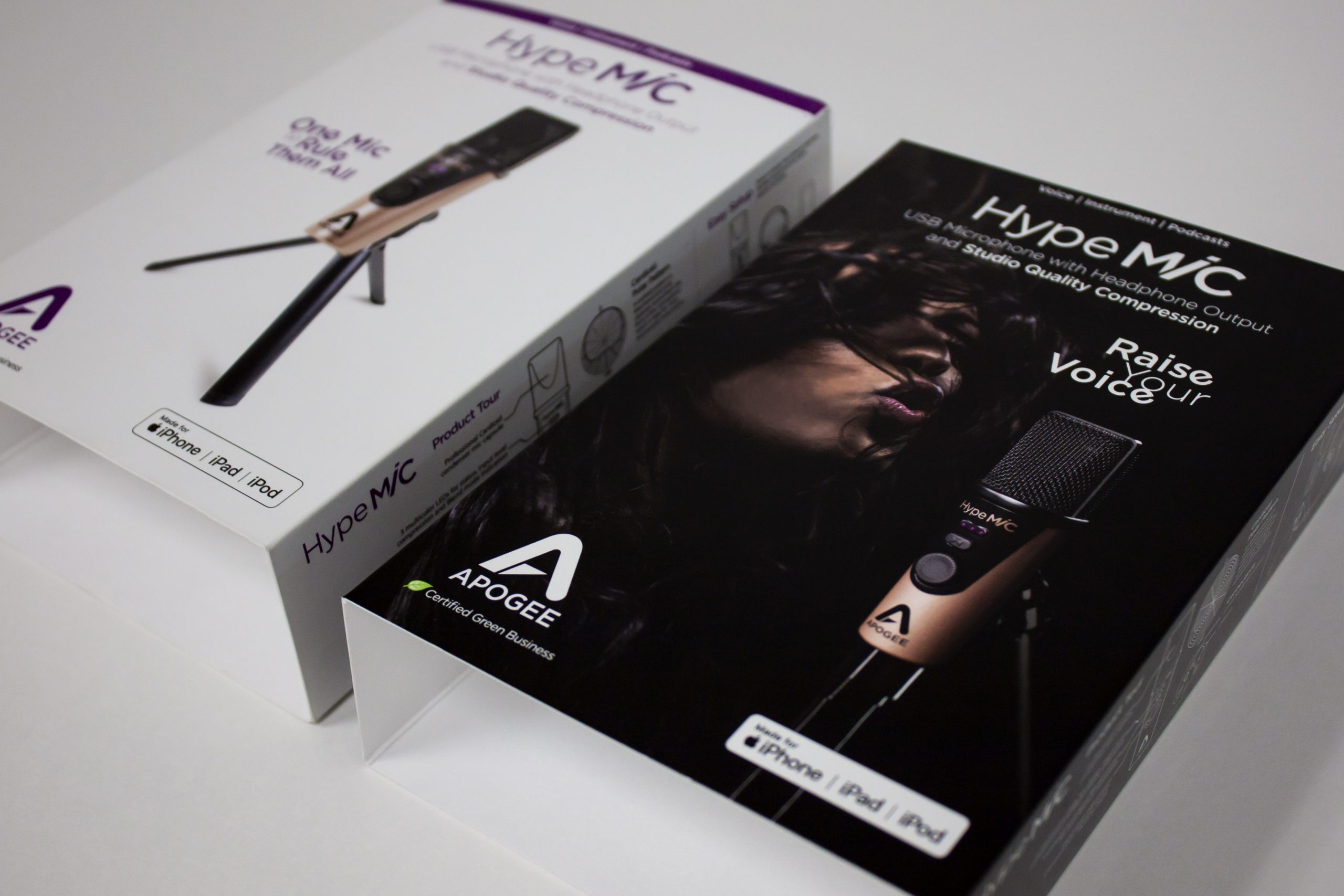 Sometimes when launching products or rebranding existing products you end up with more product skus and packaging then you need or know what to do with. What do you do when the versions start mounting and new versions make prior packaging obsolete? Peek Packaging is here to help condense and create a solution.
For Apogee who has multiple versions of their Mic & Jam product lines that are similar in size, we created a universal packaging concept including chipboard and foam. Inside the chipboard box there is a universal foam insert that can house any product and its accessories with the use of a tear notch to remove portions of the foam. The outside packaging is a typical chipboard tuck top auto bottom of 28pt. thickness creating a sturdy feel for the box. We also have an interchangeable printed chipboard sleeve that goes around the box and allows for multiple units and skus to use the same interior packaging but the ease of changing out the sleeve for another item.
This allows Apogee to keep their packaging cost effective with the flexibility for new releases in being able to use the same packaging or add to it within reason.