Custom Chipboard Boxes
Premium custom folding cartons that will elevate your brand
Peek Packaging designs custom chipboard boxes using full color, photo-quality printing, and a wide range of finishes. Chipboard has the versatility to be custom-made into all shapes and sizes, using different materials, prints, and finishes. Take your custom chipboard boxes to the next level with unique finishes such as Spot UV, Foil, Embossing, Debossing, Soft Touch coatings, and more. 
Here at Peek, we design unique and effective packaging while keeping a multitude of variables in mind such as budget, logistics, and point of sale to produce the ideal solution for customers. As a chipboard box manufacturer and designer of custom packaging, we've worked with all types of industries for health and beauty packaging, medical packaging, cannabis and CBD packaging, technology packaging, food packaging, and distribution. We understand every product is unique and your packaging should reflect that. We have the experience to design the chipboard box that will work for you.
Peek Packaging's project managers will help guide you through the options we have to meet your needs and make the process as easy as possible. Structural and graphic designers on staff will also help to bring your concept to production. See how Peek Packaging can help you create the perfect custom chipboard packaging boxes and enable your product to stand out amongst your competition!
COMMON CUSTOM CHIPBOARD BOX STYLES
Tuck Top Auto Bottom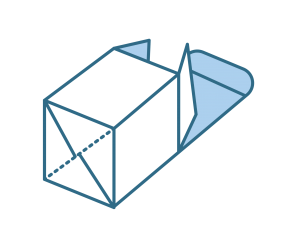 A TTABTM style is ideal for quick assembly while providing a strong box foundation. This has four panels on the bottom that automatically snap into place when pressure is applied to the sides of the lay flat box. A simple tuck tab is used to close the box from the top flap. The bottom of the box is not a clean surface however, which limits the print capabilities.
---
Same Tuck End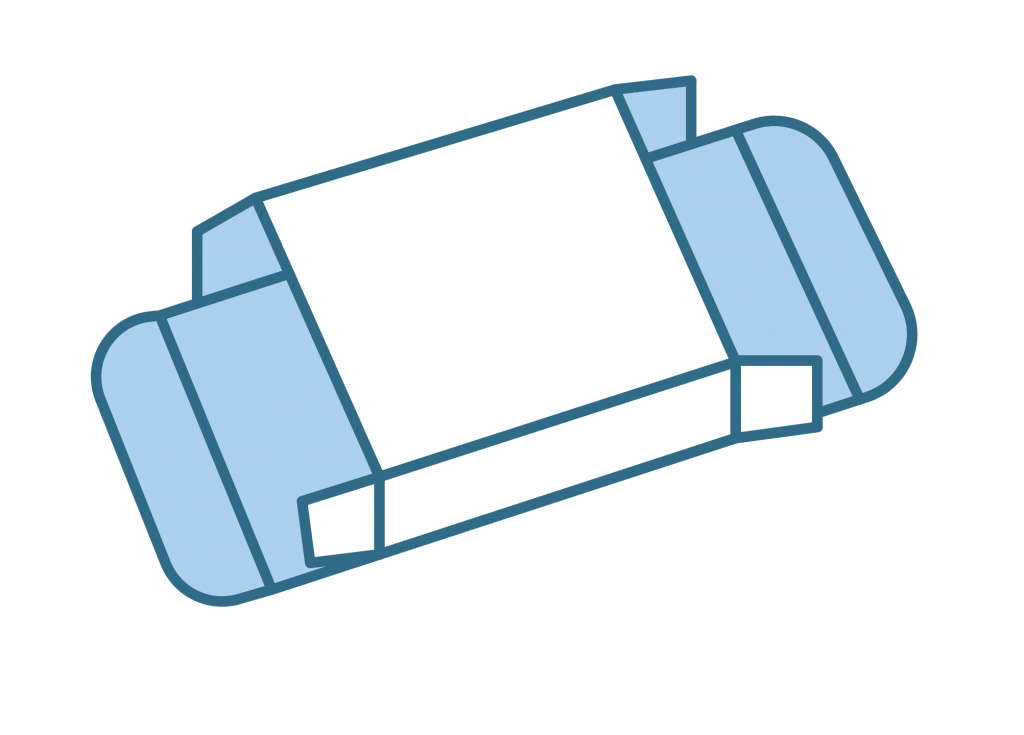 An STE has tuck tabs on the same side of the top and bottom edges to open and close the box. Putting the tuck tabs on the back side of the box creates a clean transition for artwork on the front panel to the top and bottom panels of the box. This style is very flexible in the sizes that can be manufactured and custom modifications that can be made.
---
Reverse Tuck End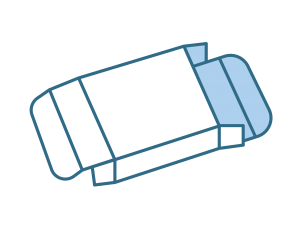 An RTE has tuck tabs on the reverse sides of the top and bottom edges of the box. This is typically the least costly style of box because the footprint allows us to nest boxes together and fit more up on a sheet in production. Either the top or bottom will have an exposed edge where the tuck tab closes. This style is very flexible in the sizes that can be manufactured and custom modifications that can be made.
---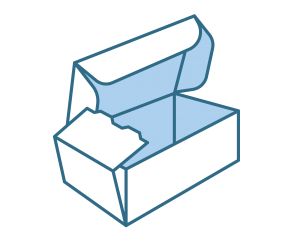 Rolled End Tuck Top
A RETT is a non-glued box that closes by rolling the sides in and closing the lid with a tuck top. This can be modified to close with cherry locks that tuck into the front of the box also. Because it is not glued, there is more flexibility in the sizes that can be manufactured, but may also take longer to assemble. A RETT has a quality open box experience as the end user lifts the lid away from them, nicely presenting what is inside.
---
Tuck Top Snap Lock Bottom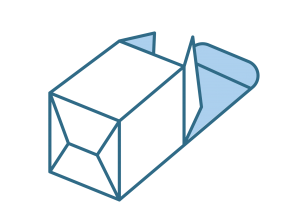 Buckle up for this acronym: A TTSLBTM is a variation of the TTAB. The difference is that the bottom of the box is put together with four interlocking panels. This gives the box more rigidity to hold heavier products but with an added assembly time. There are some size limitations because of how the four bottom panels have to line up and lock together to keep in mind when designing structure.
---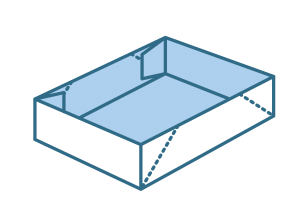 Four Corner Beers Tray
A Four Corners Beers Tray is most commonly used for food packaging solutions. It has 4 collapsible corners so that it can be shipped flat. This helps limit the amount of storage space needed for these boxes. This box typically has an open top.
---
Simplex Tray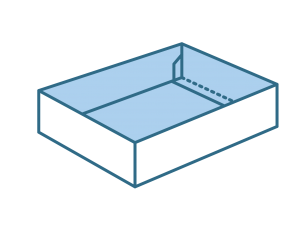 Simplex trays have two layers of material on each wall making this a very sturdy box. No gluing is needed in the manufacturing process so a wide range of sizes are viable for production. Simplex trays typically have a separate lid that slides over the top of the tray. The extra material makes this packaging solution slower to assembly, but it creates a high end looking solution with an improved open box experience in comparison to some simpler chipboard box styles.
---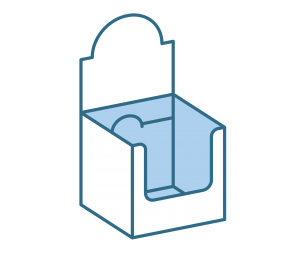 Point-of-Purchase Displays
POP displays can be very useful in getting your product to sell right off the counter. Product boxes tend to have minimal area to blow up graphics enough to draw the customer in from a distance. A well designed display can help mitigate that with larger panels, and the ability to create a custom header that displays above your products. The versatility of chipboard works great in creating the most effective size and design you want to use for showcasing. Displays can be designed to also be an effective way to transport your product and become a 2-in-1 box.
Our Recent Chipboard Box Projects
Gallery
---
Our Recent Chipboard Projects