PORTFOLIO
Retail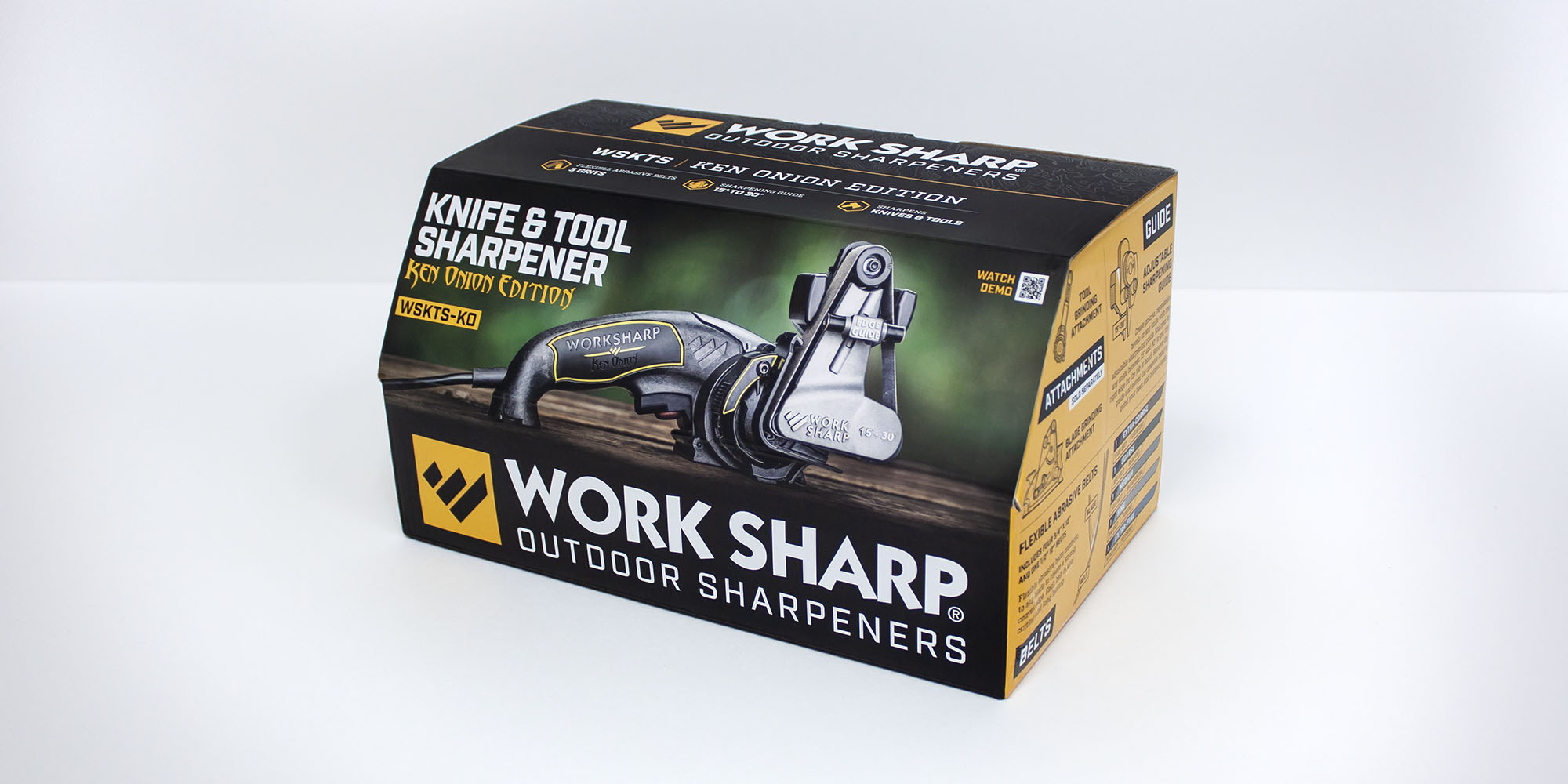 Work Sharp is a part of the Darex family of brands that have been creating sharpening tools since 1973.
Products by Work Sharp have a unique shape which requires a customized design to package their products effectively. The goal was to be able to hold the product firmly while not creating a design that was too difficult to open to maintain a positive open box experience for the customer. Packaging that is too complicated tends to be frustrating to the end user and ends up getting torn apart.

Corrugated material was needed to help protect the product while handling the weight effectively. Since corrugated material is very porous, very detailed graphics can not be used as the ink sinks into the material too much. A litho label was printed and laminated onto the corrugated material. This allowed for full color, photo quality graphics to be printed on all panels of the box.

The result is a unique, very functional box with beautiful graphics that paint the story of the product. This custom packaging solution is sure to stand out and grab the attention of customers!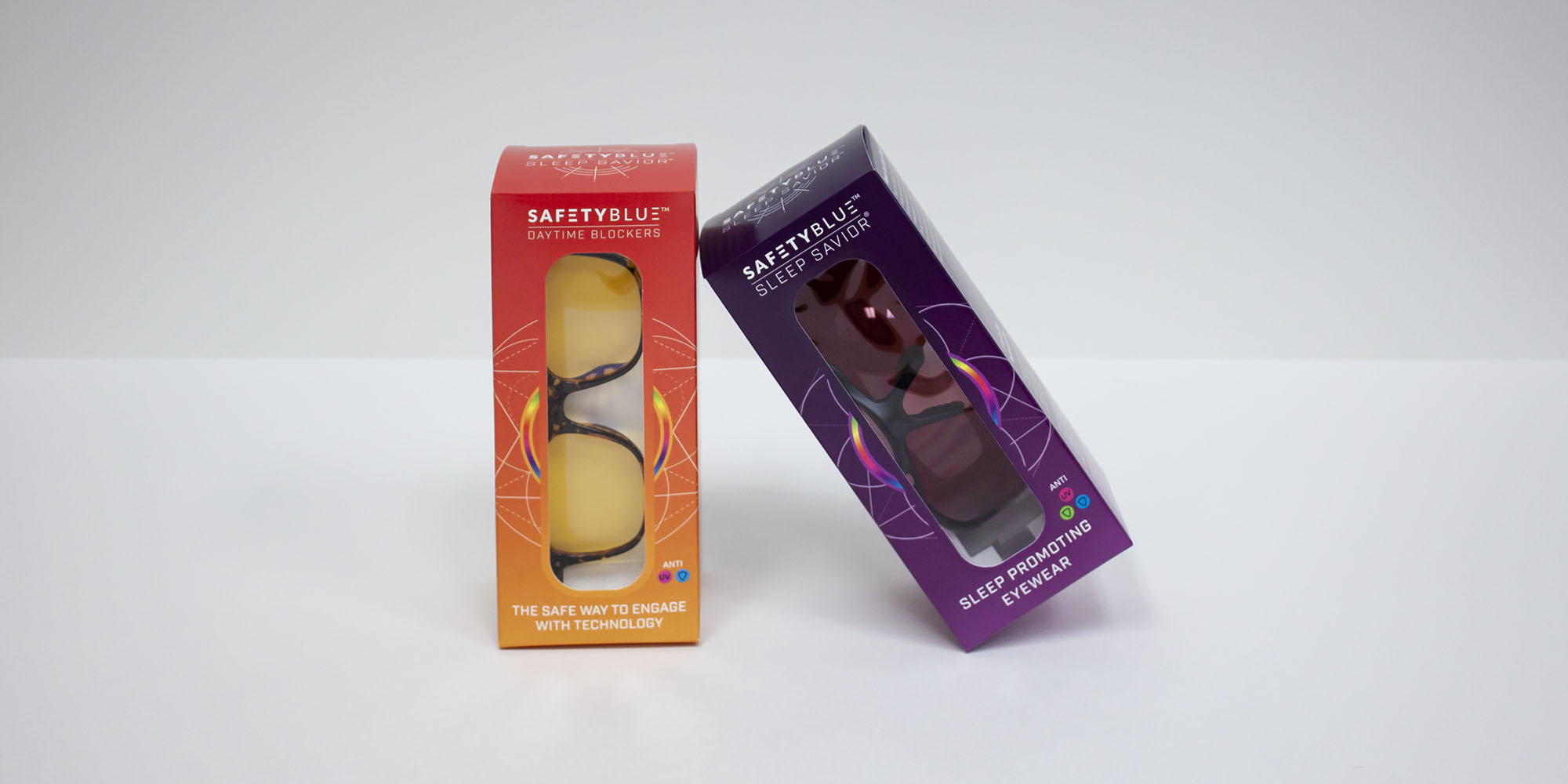 Sky Blue Blockers came to us with a very common issue. They had over 10 different types of glasses and wanted to use the same chipboard box and insert for each SKU. Now these glasses were not at all similar. Some wrapping all the way around your head, some with foam around the lenses to better grip the user, and some were standard low profile sunglasses. On top of this, they wanted to add a window for the box which then required every pair of glasses to be centered in the box and pushed against the front panel for maximum visibility. 
We created a chipboard insert with three cutouts on each side of it to fit one box style. Each cutout can either be folded down or not folded to suit the glasses. This allowed for a high amount of variability in what this insert could securely lock in place. Some panels were added along the large side of the insert that when reverse folded, locks the insert nicely into the box as well.
This approach worked great for the larger pairs of glasses. But for the lower profile glasses, It placed the glasses too far back into the box making it hard to see through the window. Our solution? Reverse all of the folds of the chipboard insert, essentially turning it inside out. This worked perfectly to place these lower profile glasses right against the window.
This design saved the customer from ordering 10+ different SKUs of inserts which can be very costly and an inventory nightmare!