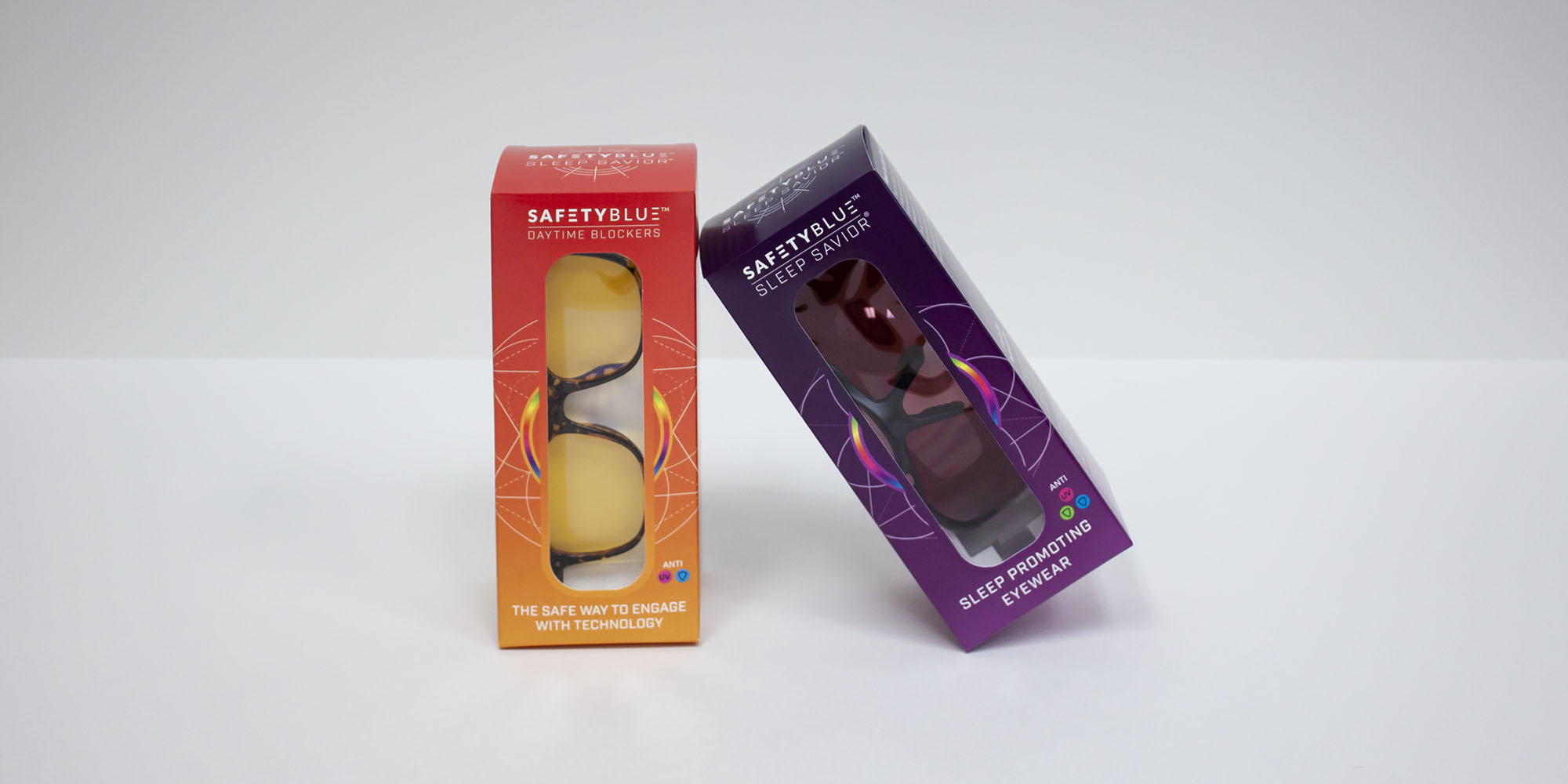 Sky Blue Blockers came to us with a very common issue. They had over 10 different types of glasses and wanted to use the same chipboard box and insert for each SKU. Now these glasses were not at all similar. Some wrapping all the way around your head, some with foam around the lenses to better grip the user, and some were standard low profile sunglasses. On top of this, they wanted to add a window for the box which then required every pair of glasses to be centered in the box and pushed against the front panel for maximum visibility. 
We created a chipboard insert with three cutouts on each side of it to fit one box style. Each cutout can either be folded down or not folded to suit the glasses. This allowed for a high amount of variability in what this insert could securely lock in place. Some panels were added along the large side of the insert that when reverse folded, locks the insert nicely into the box as well.
This approach worked great for the larger pairs of glasses. But for the lower profile glasses, It placed the glasses too far back into the box making it hard to see through the window. Our solution? Reverse all of the folds of the chipboard insert, essentially turning it inside out. This worked perfectly to place these lower profile glasses right against the window.
This design saved the customer from ordering 10+ different SKUs of inserts which can be very costly and an inventory nightmare!