Portfolio
MEDICAL & BIOTECH
Unlike retail, the medical packaging and bio-tech packaging industries have more stringent guidelines due to regulations for their products. Most products and projects within this industry have different needs. At Peek Packaging, we can help navigate potential needs unique to the custom medical packaging and custom biotech packaging industries.
If your packaging needs to be made in a cleanroom environment. 
If it needs to be a moisture barrier or kept at a certain temperature. 
When specific materials are needed to be within regulations.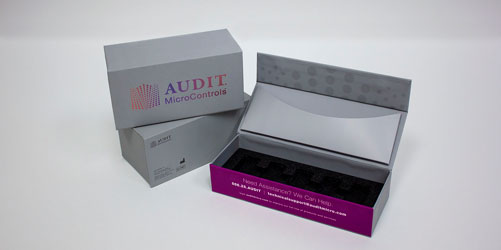 Aalto Scientific is a leader in the manufacturing of OEM/Private label quality controls and calibrators, purified human proteins, and more in the in vitro diagnostic (IVD) manufacturing community. The 2 rigid set-up box sizes originally held 11 different product SKUs using foam inserts for all the item variations. When working with so many different SKUs of foam inserts, this can be costly, especially in times you need lower quantities for certain items.
To mitigate the foreseen issue, we eliminated one of the two set-up boxes and worked with the taller box to minimize cost as well as unnecessary product packaging SKUs. Peek designed chipboard inserts of different heights and configurations for the 5 pack, 6 pack and 10 pack items to fit into one box. Ultimately, we went from 2 set-up boxes and 11 foam inserts to 1 set-up box and 9 chipboard inserts. This created an average of 21.92% of savings for our customer and the boxes look just as great! Moving to chipboard inserts allowed the items to be labeled with the item numbers as well as increased the amount of color to the package. This was a huge savings the customer was pleased with.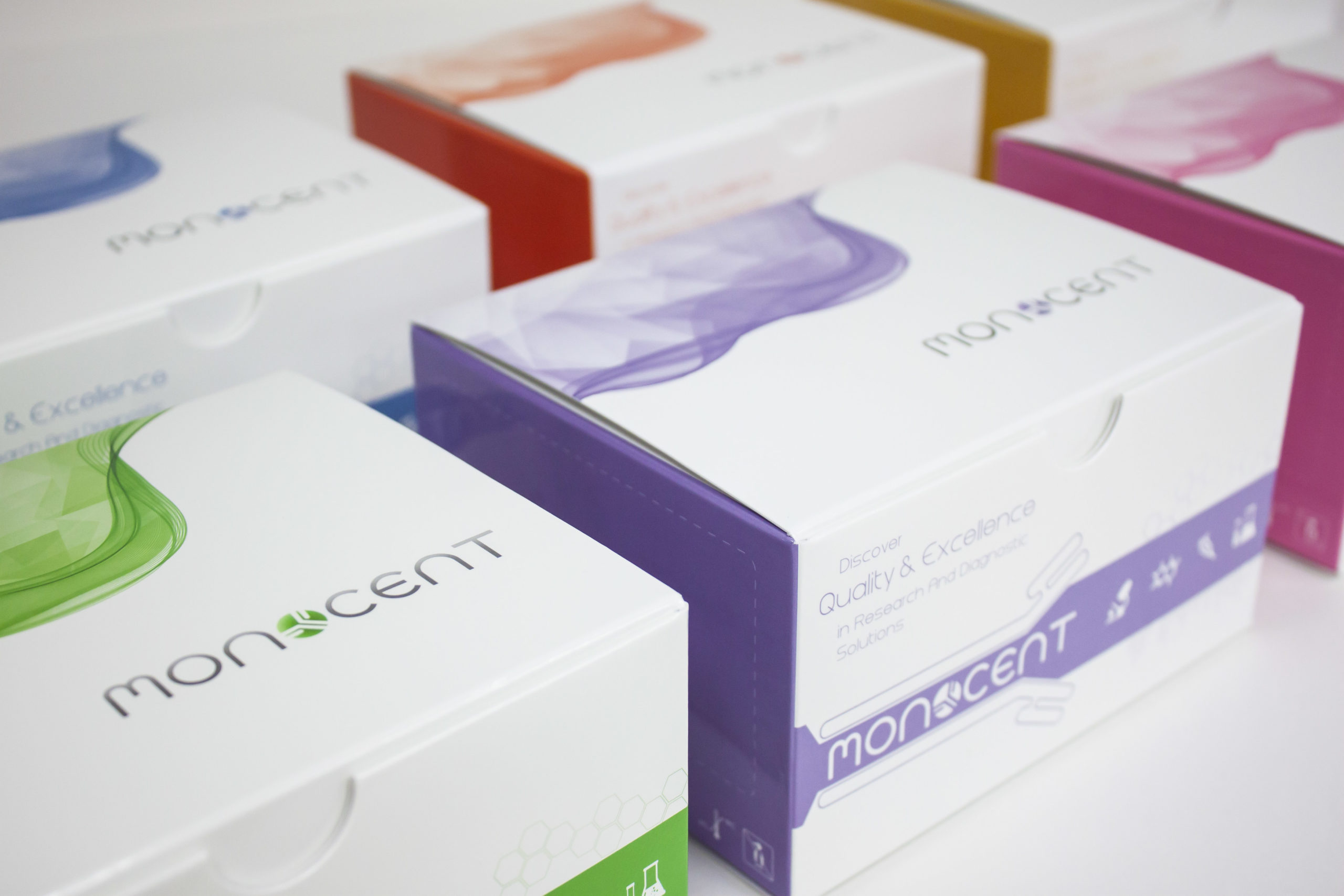 Monocent Inc. is a U.S-based developer, manufacturer and distributor of innovative IVD and Research products. The chipboard boxes are used for research and diagnostic testing so they need to be stored in a freezer to remain cold prior to use. Each of the Monocent boxes is printed and fully UV coated to help prevent moisture from ruining the box performance in the freezer. Each box contains a custom foam set to house the products inside the box. This chipboard box and foam set is a universal size allowing for all kits to work nicely instead of an individual box and foam set for each.