Peek Packaging was an absolute pleasure to work with.  They were able to give us quality ideas to increase our output and decrease our labor by redesigning our retail packaging.  We felt throughout the project that Peek Packaging wanted to partner with us on a solution that fit our needs specifically.  The ROI on our project was reached very quickly.
Thanks,
Michael Davis
GT GOLF SUPPLIES
Peek Packaging and their team have truly wowed us as a customer and have completely exceeded our expectations. From early morning coffee meetings with Bob to discuss our vision and concept, to the expertise and attention to detail displayed throughout the design stage, they have delivered in every aspect and phase. They are hands down our most valuable and rewarding partner we have worked with to date and we couldn't imagine doing business with any other packaging solutions company.   
-Brady Grover
We have loved working with the team at Peek Packaging over the last several years as our business has grown from a home office to a warehouse. The owner, Bob, took a personal interest in the success of our project from the beginning - when we first approached them with a packaging need, we were a tiny startup operating out of our home office. The team nevertheless took the time to customize a shipping pack for us with awesome ideas and designs and do a tiny run - it was almost certainly not a money making effort for them, but they were willing to help us out and earn our future business... luckily it worked out and we started growing quickly. They are super fast, super responsive and awesome to work with. Highly recommend them!
--
Scott Morris, Esq.
Chief Everything Officer
We have been working alongside Peek Packaging for a number of years, and it has been a great experience. They have helped meet all of our packaging needs and requirements no matter what we have asked.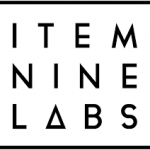 Item 9 Labs
Peek packaging is my #1 choice, and go to, when it comes to my packaging needs. Miles has been making me look good for 3 years with the variety of packaging he has done for me. From their amazing designers to their top notch print quality, I recommend this company to anyone looking to elevate their packaging to the next level.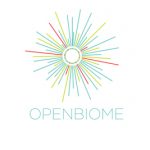 OpenBiome
https://www.openbiome.org/
In March 2019, the medical device company for which I work made a change to the name of the company. That change required that all our packaging material be altered to indicate the new name of the company. Orders were placed with Peek Packaging for thousands of units of several different packaging cartons. Along the way, there were changes to the artwork for each carton type that required collaboration between me and the design staff at Peek. Additionally, there were changes made to the order quantities and delivery deadlines for our materials. Through it all, Peek was professional, helpful, and always responsive to our changing needs. The result was that we were able to meet our deadline for having new product cartons in place with terrific looking packaging materials from Peek. It was a pleasure doing business with the professionals at Peek Packaging, and I highly recommend them for whatever your packaging needs.
Sincerely,
David J. Rapisard
Fulfillment Supervisor
OpenBiome, Somerville, Ma.
Bob is very helpful and generous with providing guidance that help customers move forward in their best interest. You would be remiss not to reach out to Peek.
Came in with little knowledge about what to for packaging and left incredibly informed by Bob. He took the time to explain everything throughly and clearly, with years of experience under his belt. A+++ Highly recommend!!
I ordered packaging on behalf of my company with Peek Packaging. Bob and his team were responsive, creative, helpful, and quick! I was not familiar with some of the terminology (e.g. "bleeds") and Bob walked me through everything in layman's terms. We ended up with excellent packaging that we are very happy with!
We were having trouble designing a new (affordable) box style with our current box vendor. I called Peek Packaging and spoke to Bob. Even though he decided to recommend we stay with our current vendor, he took the time to hear out exactly what I was looking for, explained the types of packaging to me, and advised on how to communicate with our current vendor here in Texas.
Superb customer service.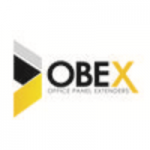 Obex P.E. Inc
I started a small manufacturing company 3 years ago and called Bob Peek to help out with some large custom size boxes and help with how to package our product for shipping to help minimize damage in transit. Bob had all of the right answers for me and got us small quantities of our custom packaging at remarkable pricing. Since that time as we have grown, Peek packaging has helped us with a number of different types of packaging. They are accommodating, responsive, and have a great group of people always ready to help.
I highly recommend Peek Packaging.
Mark Canavarro
CEO, Obex P.E. Inc
Leave A Review