Ready to start your custom packaging project?
Full Printed Mock Ups
You have a product or new line that you are trying to sell, but most packaging companies will charge you a minimum run for your custom printed boxes (both chipboard and corrugated). By partnering with a local premium design firm and utilizing the finest CAD programs, we are able to make full color printed mock ups. Whether your needs are chipboard boxes or corrugated boxes, we are able to utilize our printing services to manufacture full mock ups at a fraction of the cost of running a small run of custom boxes.
So what?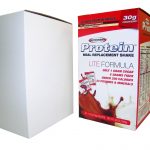 By using a full color mock up, you as our customer can go post images on a website and begin selling your product before you even have gone into production. This production will help your cash flow. Or, you can take your new custom printed box mock up to a sales presentation before a purchasing manager or decision maker and show them exactly what they will be buying from you. Packaging goes a long way in selling and marketing your product and the better your product sells, the better your customer does.
CAD Designs
Through utilizing primarily artiosCAD software we are able to generate die lines for artwork placement, 3D renderings of your boxes, print configurations for your custom boxes, and then turn those into workable samples. We partner with only the finest packaging and box designers in the US and most of our design work is done in house.
Let our experience in packaging help your marketing, production, and sales grow!