Let's Start A New Project Together
Custom Flexible Packaging
Custom flexible packaging includes all types of bags, pouches, shrink sleeves, and more. It can be used for a multitude of applications and a wide array of industries. These packaging options range from converted finished bags to shrink sleeves that either come on a roll for automatic processing at your facility or in a form which you would fill individually. From powders to creams, to energy shots and food, there is a flexible packaging option that is perfect for you.
At Peek Packaging, we can help with any custom flexible packaging project. Not only is this type of packaging a great way to display your product, but it also helps keep product fresh and can extend shelf life based on the different film combinations available. Our printing methods vary from digital printing for smaller runs to making printing plates for larger more continuous running items.
If your product is affected by light, custom foil pouch packaging is probably the best barrier option available. Is it important that your product be seen? Maybe printed flexible pouch packaging with a clear window is a better fit. Does your custom shrink sleeve need a perforation for ease of opening? Your choices are to make individual shrink sleeves or to use film on a roll and have the automated machinery add perforation into the packaging. Point being, no matter what your product is and what unique aspect is needed for your products, flexible packaging is a great way to go.
With the numerous variations in custom flexible packaging available, let the Peek Packaging team match your product with the ideal solution to get your product in your target markets hands. See below for a few of the commonly used options we make to suit your needs.
---
Common Flexible Packaging
Stand Up Pouches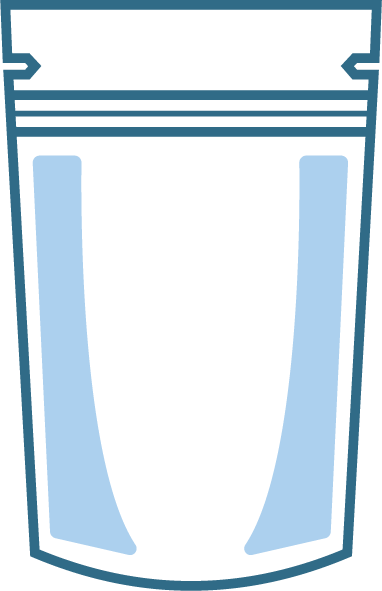 A custom stand up pouch is an all in one way to display your product in a retail environment. Custom stand up pouches can be made in almost any size and printed in any color scheme that you would like. The gusset which is widened at the bottom of the pouch gives a stable foundation to make it stand. A stand up pouch can have a resealable zipper for multiple uses of your product along with a tear notch for ease of opening your pouch. A stand up pouch can also consist of multiple different films so if you need a clear front but would like a white or foil back, we can make that happen.
---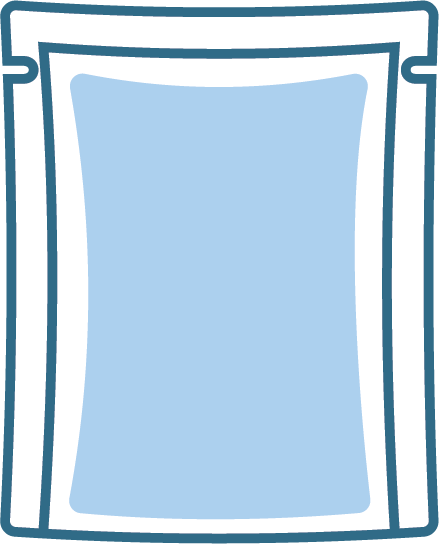 3 Side Seal Pouches or Sachets
A 3 side seal pouch comes to you as an individual pouch, sealed on 3 sides and unsealed on one for you to fill your product and seal yourself. Being that you cannot stand the product itself in this pouch, multiples usually go into a custom chipboard box to be displayed or for sale as a whole package.
---
Shrink Sleeves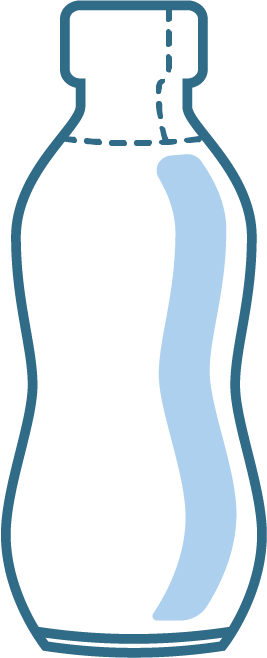 A shrink sleeve is a style of film used to shrink down around a product when either heat or steam is applied. A 5 hour energy shot is an example you are likely familiar with. Most items that need a shrink sleeve will need to be tamper evident so a tear notch and a perforation is often added. Designs are manipulated before production so it will remain correctly proportioned through the shrinking process. Since shrink sleeves are typically used for a bottled product, they can be sold either individually or in a POP Display on the counter in a retail setting, similar to pouches.
Gallery