In the Press

Custom Packaging Leader, Peek Packaging Makes Inc. 500's 5000 Fastest Growing Companies for the Third Consecutive Year
Peek Packaging, a custom packaging design and supply company has been awarded the Inc. 5000 Fastest Growing Company Award by the industry for the third consecutive year. The award is given to the top 5,000 fastest growing private companies in America.
Carlsbad, CA (PRWEB) August 25, 2011
"Peek Packaging's custom packaging success is all the more extraordinary given the recent economic climate", said Jane Berentson, Editor in Chief of Inc. Magazine. Inc. Magazine website states: "There are nearly 7 million private, employee-based firms in America. Only the very best are awarded the distinction of being named to the Inc.500|5000, the gold standard of entrepreneurial success." Ms. Berentson went on to say, "With this accomplishment, Peek Packaging joins the rarefied company of enterprises who have appeared on the list multiple times, many of which have grown to become national icons."
"We take pride in exceeding our customer's expectations, both in the quality of our products and the service we provide", said Robert Peek, CEO of Peek Packaging. "Beyond our unique custom packaging solutions in virtually every medium, our ability to quickly produce full color structural mock-ups for our customers and prospects to secure significant production orders is a large part of this years success and something that sets us apart." Peek concludes.
"We partnered with Peek Packaging on a critical test launch of our product line in key Walmart locations across the country. Success will pave the way for expansion throughout the entire chain over the next 6 months. We had a tight deadline plus unique design and structural hurdles to overcome. Peek Packaging was creative, responsive and meticulous in their solutions for us and always kept our budget and timeline in mind. The resulting display is well-engineered and compliments our brand image beautifully." Said Hillary Hunt, Creative Director of Classified Cosmetics, LLC.
Peek Packaging provides custom packaging design and supply services to commercial clients throughout the United States. Peek offers custom packaging solutions including custom corrugated boxes, chipboard boxes, set up boxes, plastic bottles, glass containers, bags, foam products and virtually every other type of custom packaging solution available today.
About Inc. 500 and the Inc. 500|5000 List
Inc., the only major business magazine focused exclusively for CEOs of fast-growing, private companies, delivers real solutions for today's innovative company builders. Inc. provides hands-on resources and market-tested strategies for managing people, finances, sales, marketing, and technology. The publication also looks beyond work to address the entrepreneurial lifestyle.The Inc. 500|5000 is a list of the fastest-growing private companies in the nation. Started in 1982, this prestigious list of the nation's most successful private companies has become the hallmark of entrepreneurial success. The Inc. 500|5000 Conference & Awards Ceremony is an annual event that celebrates their remarkable achievements. The event also offers informative workshops, celebrated keynote speakers, and evening functions.
About Peek Packaging, Inc.:
Peek Packaging has over 40 years of accumulated experience with custom packaging experience and design. Peek Packaging can help clients conceptualize and execute their packaging needs, from design concept all the way to delivery of a finished product. Peek strives to save their customers energy, time and money by creating custom packaging that will improve their products' marketability. Peek Packaging offerings can also highlight particular assets of a product to consumers, such as sustainability and lasting quality and freshness.
Company Contact Information
Peek Packaging, Inc.
Katrina Wyatt
5909 Sea Lion Place, Suite Gd
92010
Phone : 888-982-6937
Inc. Magazine Names Peek Packaging as the Fastest Growing Private Packaging Company in America!
NEW YORK, August 12, 2009 — Inc. magazine today ranked Peek Packaging as the leader in privately held custom packaging design and supply companies on its third annual Inc. 5000 list, an exclusive ranking of the nation's fastest-growing private companies. The list represents the most comprehensive look at the most important segment of the economy—America's independent-minded entrepreneurs.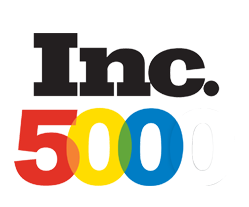 "Savvy trend spotters and those who invest in private companies know that the Inc. 5000 is the best place to find out about young companies that are achieving success through a wide variety of unprecedented business models, as well as older private companies that are still expanding at an impressive rate," said Inc. 5000 project manager Jim Melloan.
About Peek Packaging
Bob Peek, the company's founder and owner, set out to begin his own venture in 2003 after working in the packaging industry since 1992. In 2005, Bob Peek moved into his first office building. With over 40 years of combined experience, Peek Packaging is able to help solve customer's packaging dilemmas efficiently and cost effectively. Peek Packaging utilizes the latest technology in communications to ensure their customers can get in touch with them any time of day from anywhere in the world.
"We would like to thank our vendors and our customers for helping us achieve this honor," said Bob Peek. "I am grateful for the hard work and dedication from my employees, vendors, and customers." Through relationships and the use of the latest in technology, Peek Packaging, also a member of EO (Entrepreneurs' Organization, an international peer to peer networking group), has been able to overcome the hardships of the economy and continues to grow. They do so by understanding the meaning of treating all customers the same, regardless of business size or location. Peek Packaging hopes to continue this rapid growth and be on the list again next year.

For more information on Peek Packaging, visit their website at www.peekpackaging.com.
The 2009 Inc. 5000, unveiled today on Inc.com, serves as a unique report card on the U.S. economy. Despite the ongoing recession, aggregate revenue among the companies on the list actually increased to $214 billion, up $29 billion from last year, with a median three-year growth rate of 126 percent. The Inc. 5000 are responsible for creating more than 1 million jobs since their founding, making the list perhaps the best example of the impact private, fast-growing companies can have on the economy. Complete results of the Inc. 5000, including company profiles and an interactive database that can be sorted by industry, region, and other criteria, can be found on Inc.com.
About Inc. Magazine
Founded in 1979 and acquired in 2005 by Mansueto Ventures LLC, Inc. (www.inc.com) is the only major business magazine dedicated exclusively to owners and managers of growing private companies that delivers real solutions for today's innovative company builders. With a total paid circulation of 712,961 Inc., provides hands-on tools and market-tested stragies for managing people, finances, sales, and technology. Visit us online at Inc.com.