Welcome to Peek Packaging
We are a custom packaging company located in San Diego, CA. Peek Packaging has served customers across the country since 2003 by providing custom boxes for products that inspire.
Let us take the stress out of your packaging process. Our award-winning team specializes in a multitude of professions; from project managers to structural engineers and graphic designers. We offer a variety of custom packaging including chipboard boxes, corrugated boxes, displays, flexible packaging, set-up boxes, Costco trays, and more. We'll take your packaging ideas from concept to production.
Peek Packaging aims to fulfill all of your custom packaging needs. Connect with us today to create the perfect solution for you!
SOLUTIONS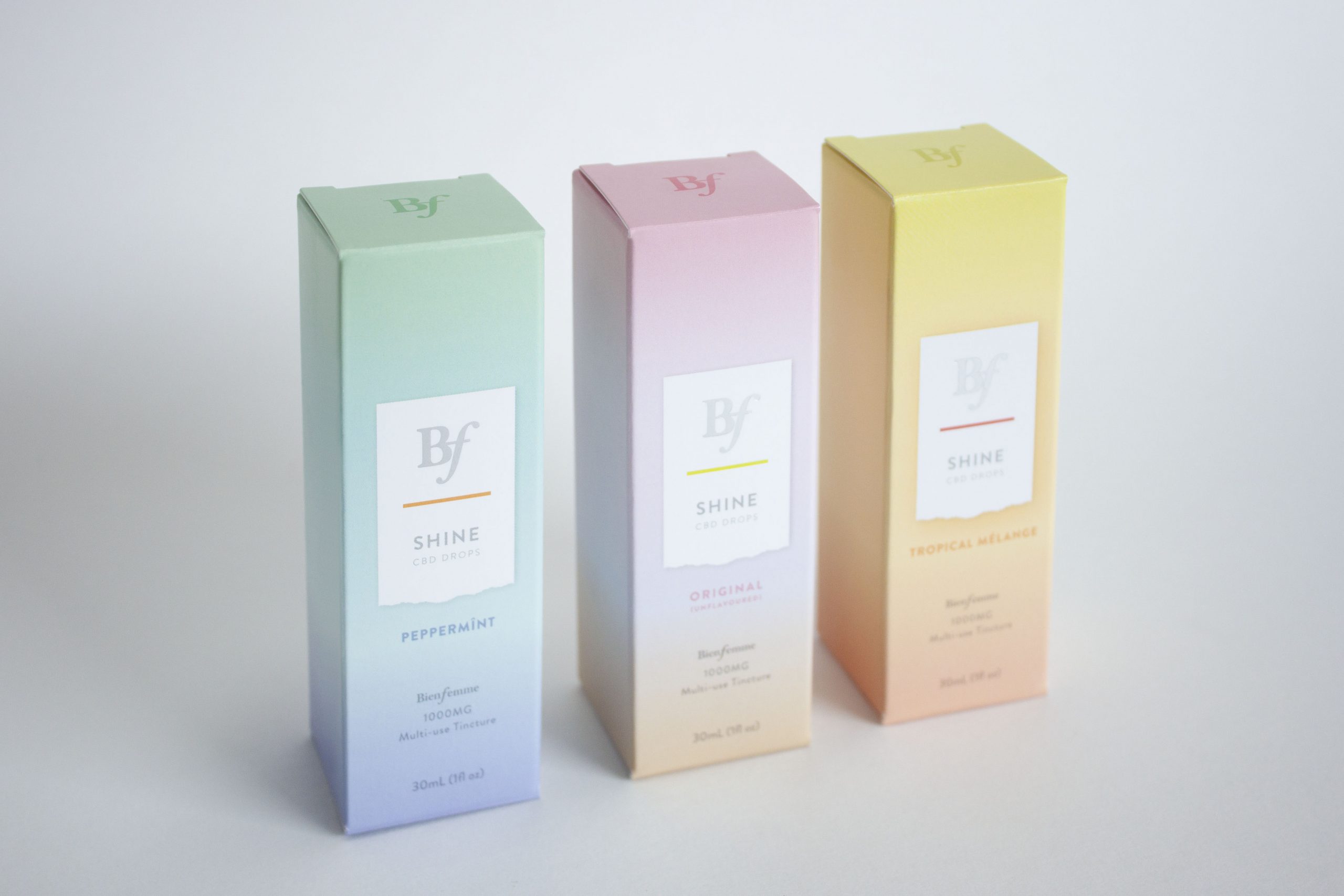 CHIPBOARD & MORE
From cosmetics to electronics, chipboard material gives you a wide range of options, including board rigidity, box size, and style to differentiate your product packaging and provide a user-friendly open-box experience. Custom chipboard boxes are one of our leading commodities, and specific areas of packaging expertise, along with corrugated boxes, flexible packaging, labels, printed mock-ups, and more. Check out our packaging solutions today.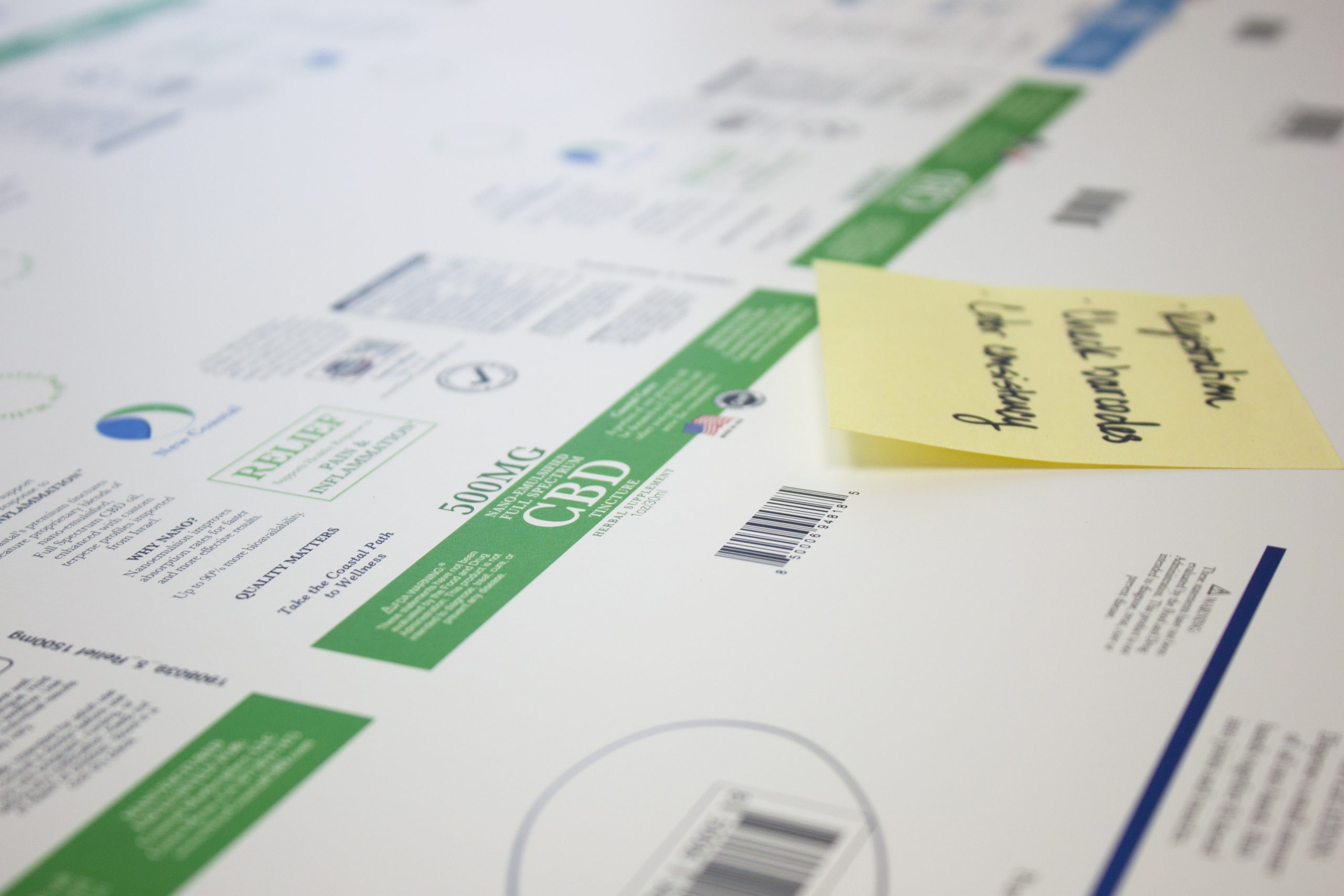 PROJECT MANAGEMENT
Our team of Project Managers finds custom boxes for business based on the type of packaging you are looking for, your budget, and your brand's vision. We are well-versed in determining your best options based on volume, material, and print. Your Project Manager will help guide you from the initial concept to the delivery of your product packaging.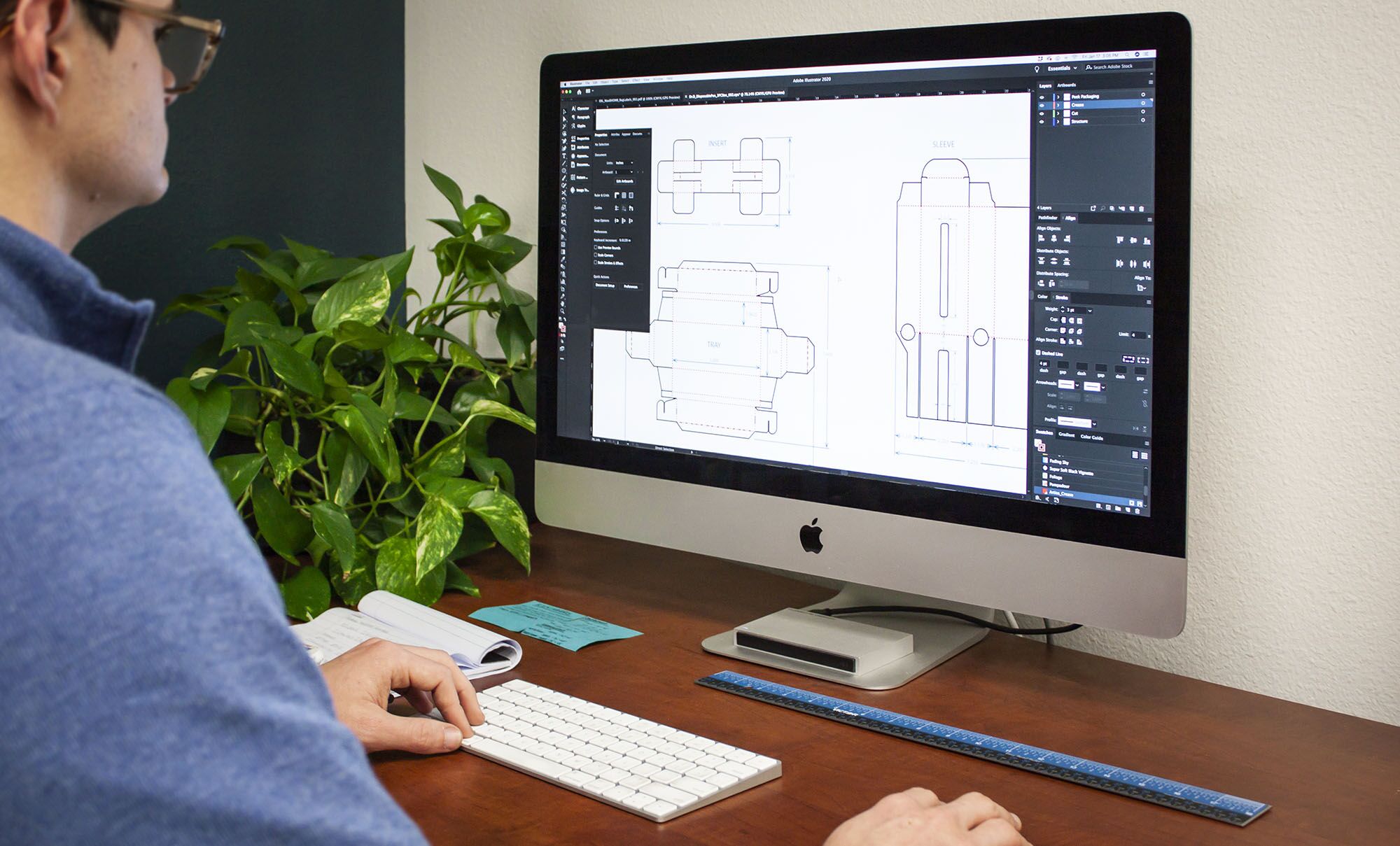 STRUCTURAL DESIGN
Our custom packaging designers will create a custom structure for your packaging, specifically tailored to your product. We will then provide dielines to lay artwork on or give you a hand with graphics ourselves. Based on your product line and brand, our designers will work with you to determine packaging style and all other details you need for your product packaging including inserts, windows, hang tabs, and more to enhance the presentation.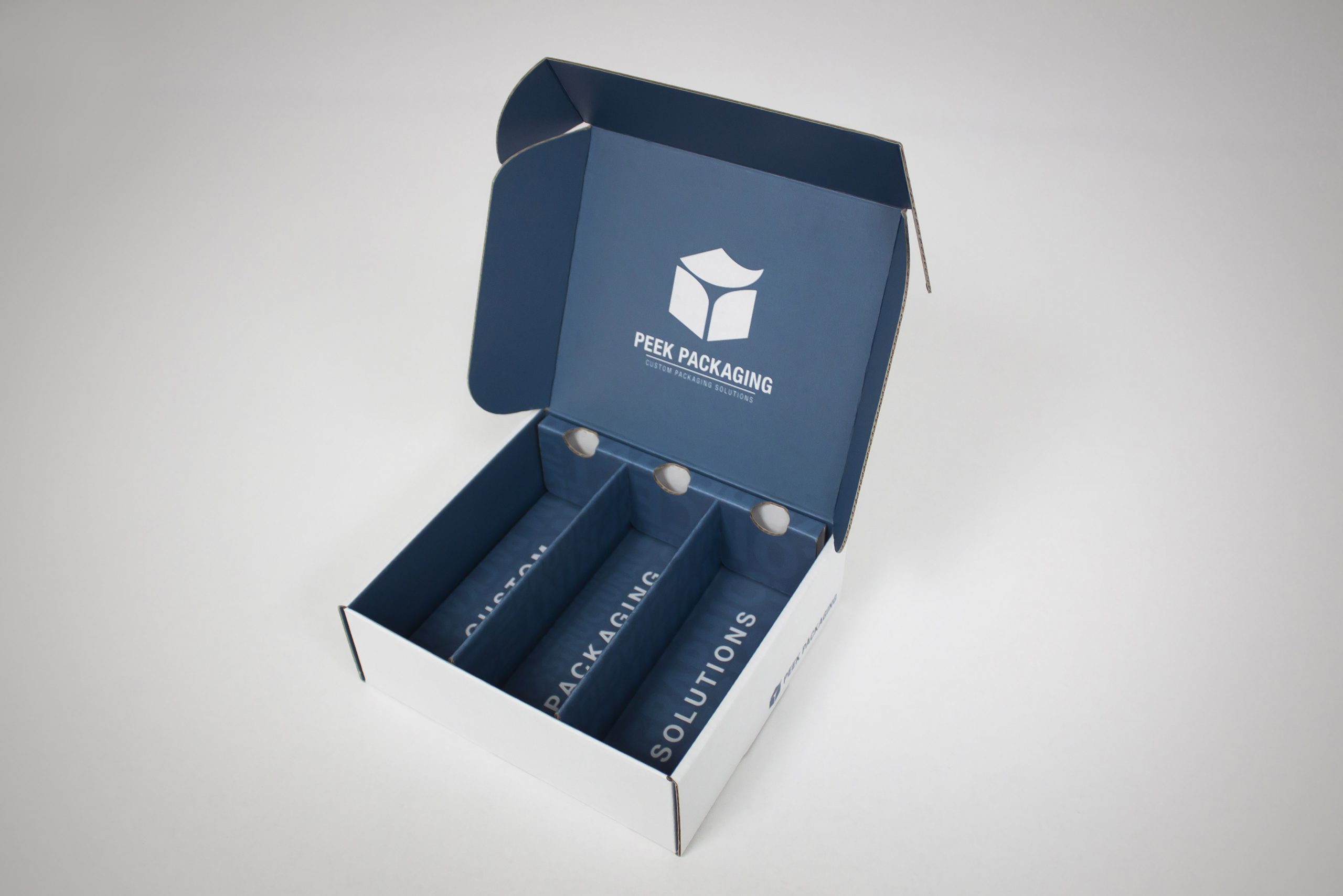 MOCKUPS
Take advantage of our printing services for fully printed mock-ups at quantities that are not viable for production. Mock-ups can be very useful in showing potential buyers or partners your physical packaging's look and feel. Producing a sample of your packaging before committing to running thousands of units is what we offer our customers. With our services, you can also post images on your website and begin selling your product before going into production.

Featured Projects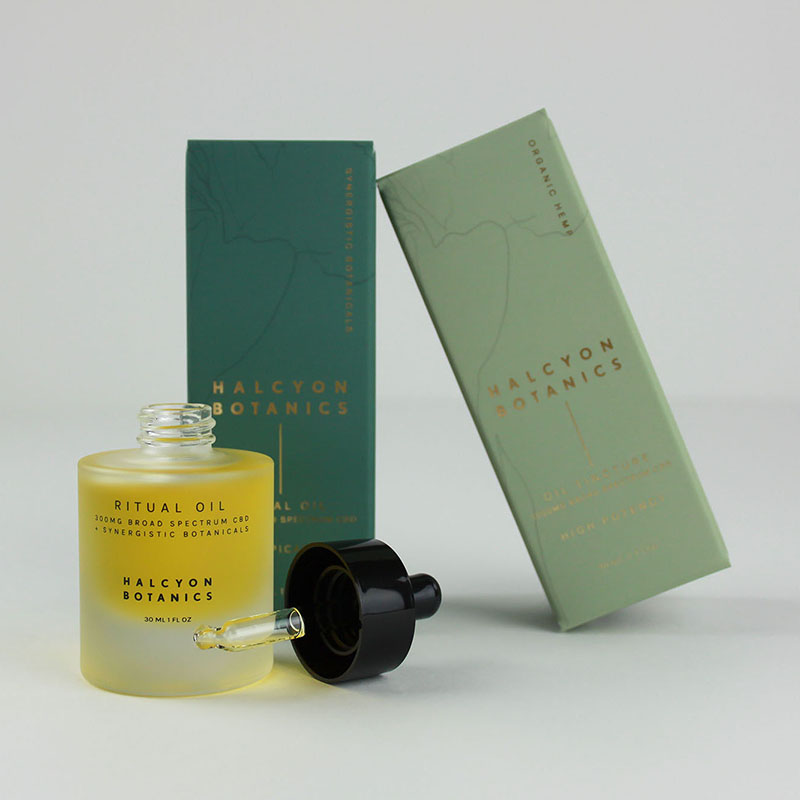 Halcyon
Halcyon Botanics is a line of doctor-formulated skincare products that combine premium quality CBD with pure botanicals. At Peek Packaging, we not only created the secondary packaging for Halcyon Botanics but also produced the best printing solution for their high-end glass bottles.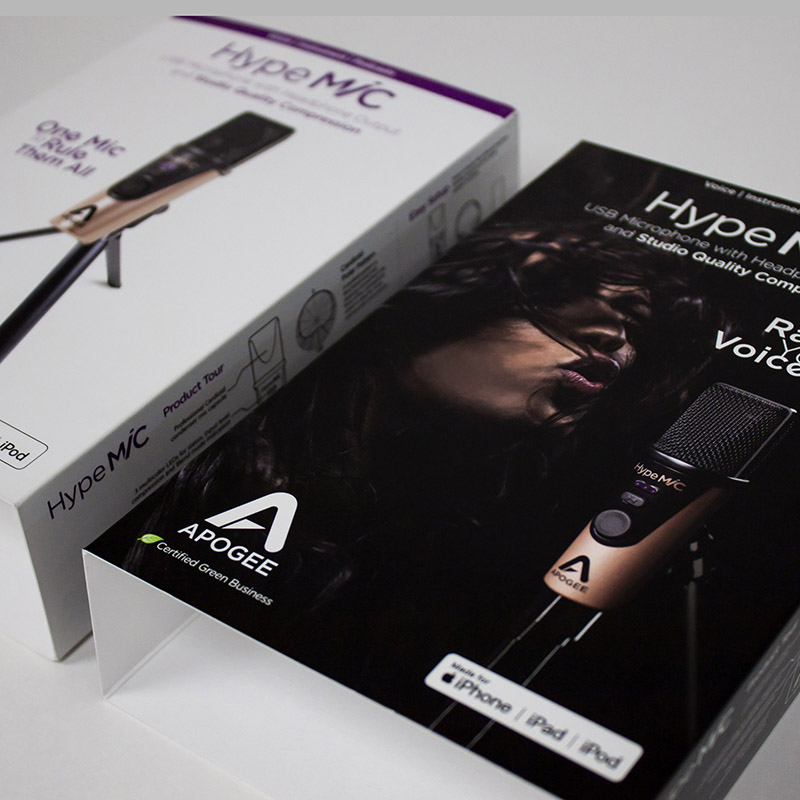 Apogee
Sometimes when launching products or rebranding, you end up with more product SKUs and packaging then you need or know what to do with. Peek Packaging is here to help create a solution. For Apogee who has multiple versions of their Mic & Jam product lines that are similar in size, we created a universal packaging concept.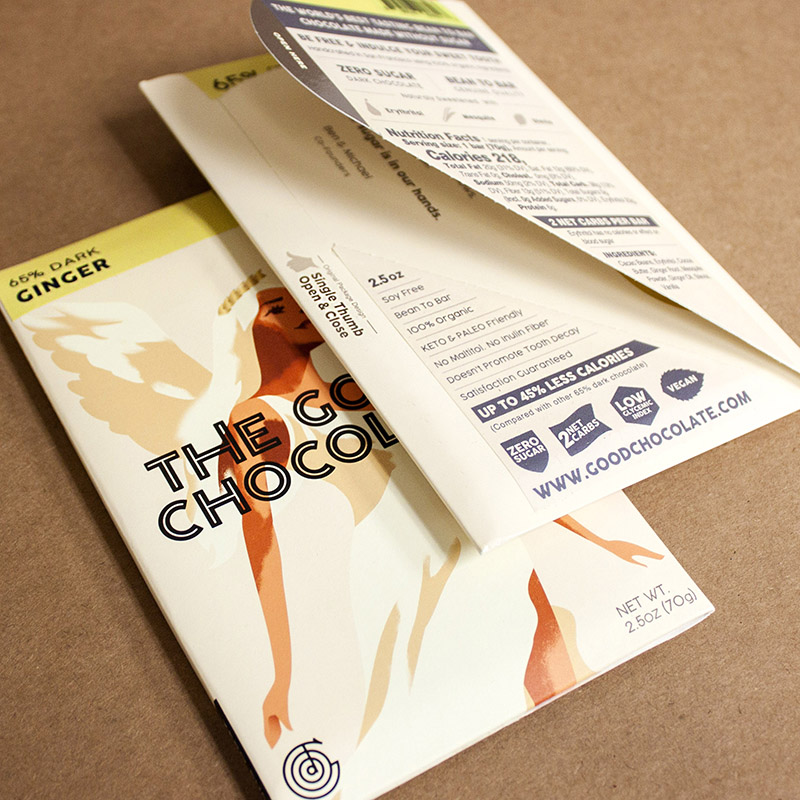 The Good Chocolate
The Good Chocolate Company came to Peek Packaging with a problem many companies face. How do I make a unique packaging solution for a product already in a saturated market? To step out of the norm, we designed a custom chipboard envelope and angled display box.