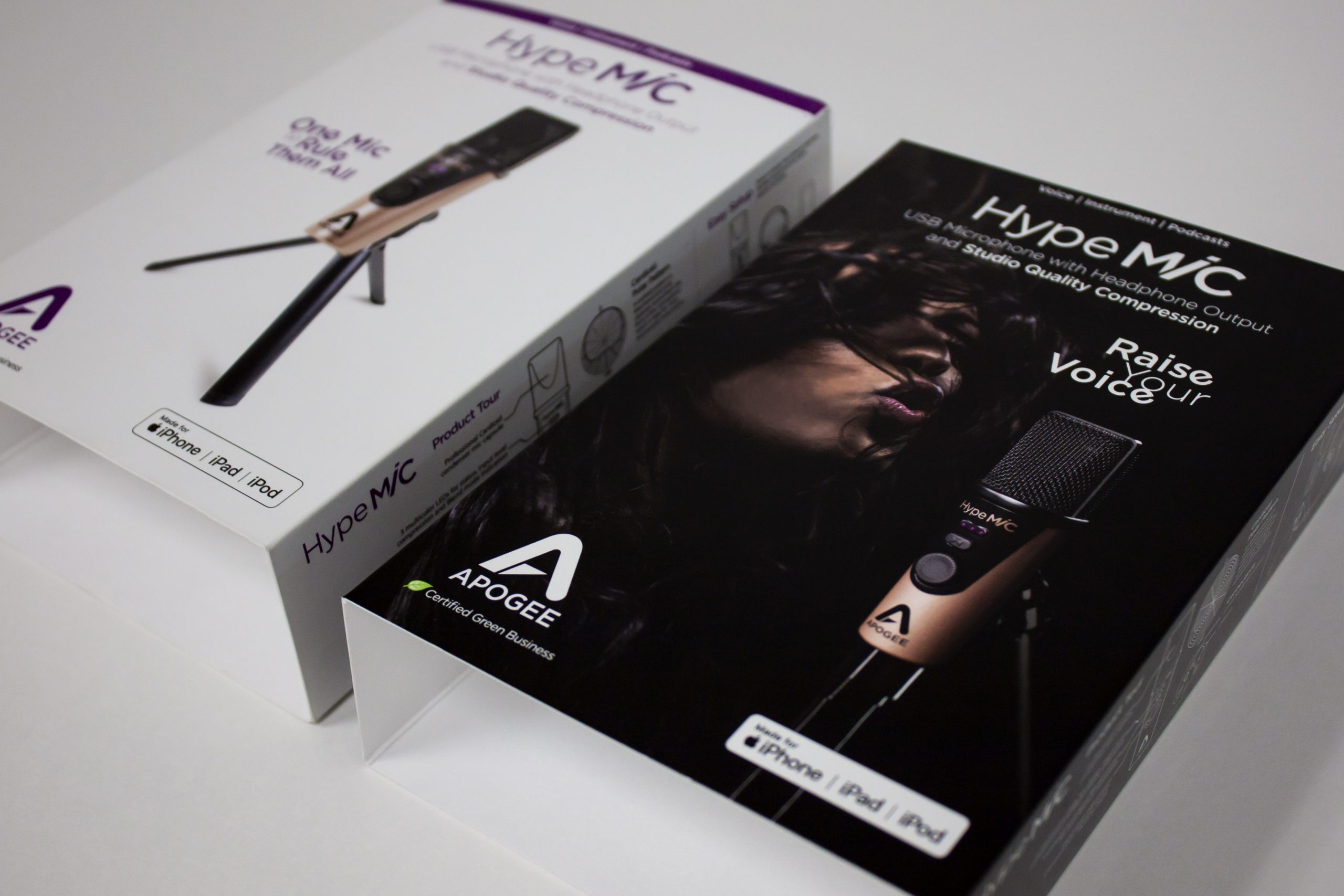 Sometimes when launching products or rebranding existing products you end up with more product skus and packaging then you need or know what to do with. What do you do when the versions start mounting and new versions make prior packaging obsolete? Peek Packaging is here to help condense and create a solution.
For Apogee who has multiple versions of their Mic & Jam product lines that are similar in size, we created a universal packaging concept including chipboard and foam. Inside the chipboard box there is a universal foam insert that can house any product and its accessories with the use of a tear notch to remove portions of the foam. The outside packaging is a typical chipboard tuck top auto bottom of 28pt. thickness creating a sturdy feel for the box. We also have an interchangeable printed chipboard sleeve that goes around the box and allows for multiple units and skus to use the same interior packaging but the ease of changing out the sleeve for another item.
This allows Apogee to keep their packaging cost effective with the flexibility for new releases in being able to use the same packaging or add to it within reason.