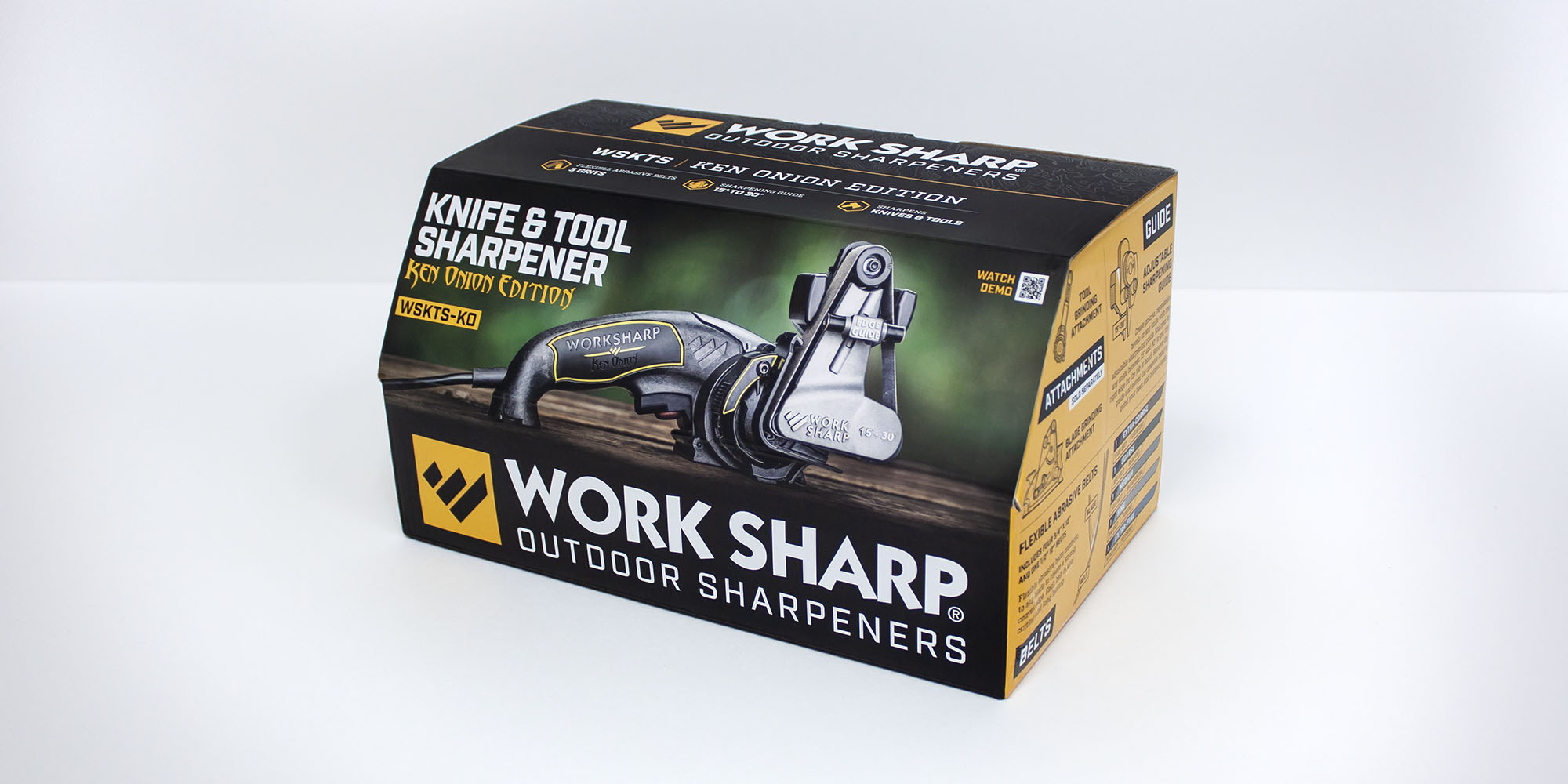 Work Sharp is a part of the Darex family of brands that have been creating sharpening tools since 1973.
Products by Work Sharp have a unique shape which requires a customized design to package their products effectively. The goal was to be able to hold the product firmly while not creating a design that was too difficult to open to maintain a positive open box experience for the customer. Packaging that is too complicated tends to be frustrating to the end user and ends up getting torn apart.

Corrugated material was needed to help protect the product while handling the weight effectively. Since corrugated material is very porous, very detailed graphics can not be used as the ink sinks into the material too much. A litho label was printed and laminated onto the corrugated material. This allowed for full color, photo quality graphics to be printed on all panels of the box.

The result is a unique, very functional box with beautiful graphics that paint the story of the product. This custom packaging solution is sure to stand out and grab the attention of customers!