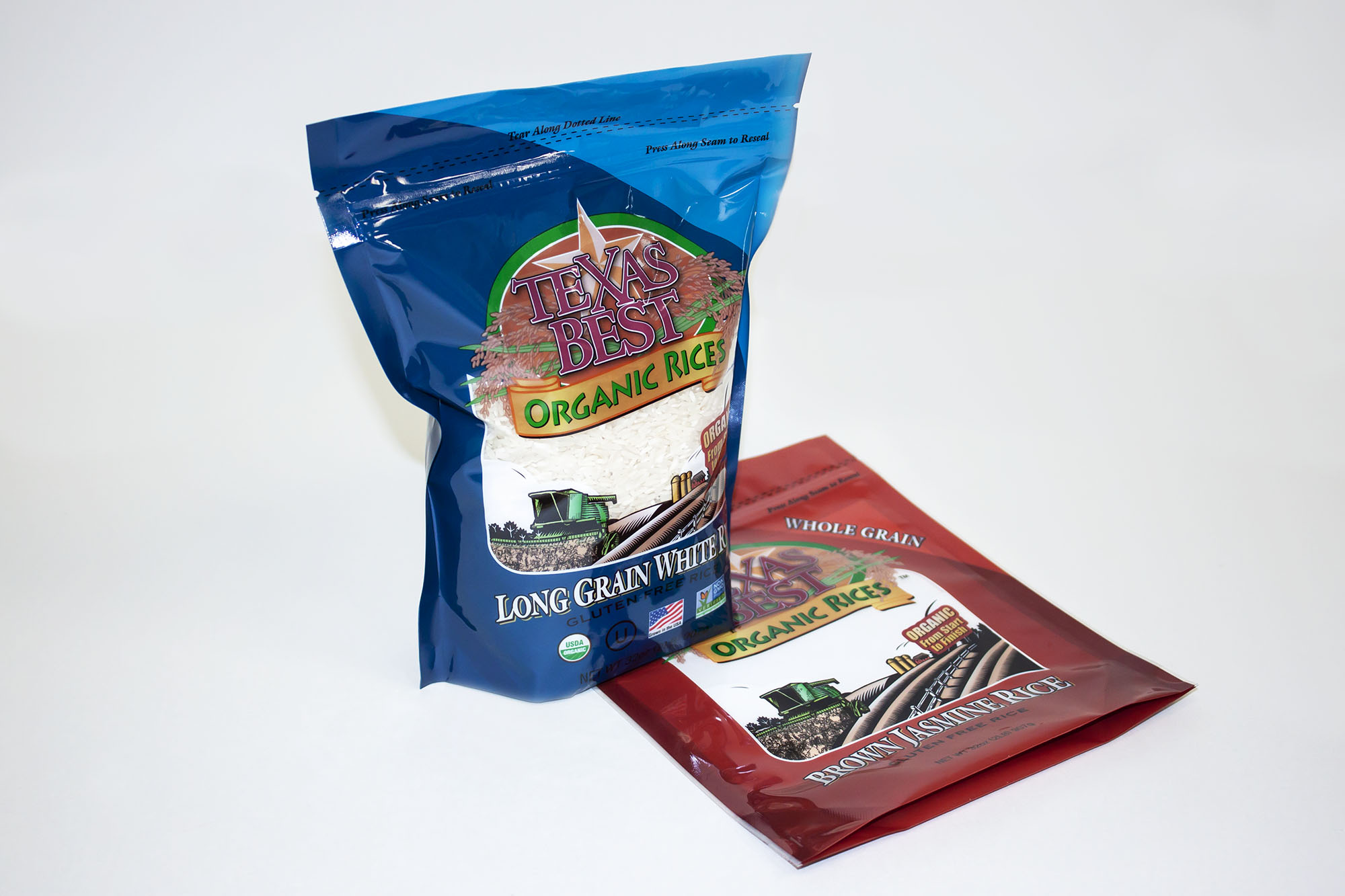 Mckaskle Family Farm's stand-up pouches were designed for a variety of rice. The custom pouches were designed to display the product inside while keeping the product fresh. A clear PET material was used to accomplish this. 48gauge PET has a medium-strength barrier that is good for products needing moisture and air to stay out of the pouch. The inside material layer is a food-grade 3.5mil LLDPE to keep the rice from being contaminated from the outside plastic material. Combining these materials gives you a strong pouch that works well against preventing punctures also. This is critical for a pouch that holds small items like rice that can leak large volumes from a small hole.
Any area unprinted with custom graphics became a window to view the product. This level of customization allowed the window to flow naturally with the artwork on the pouch creating a unique look. Each pouch is well designed to easily distinguish between the different products while maintaining strong brand recognition through similar artwork across the product line.
The pouches deliver with three sides sealed and the zipper pre-opened at the top for a quick fill. As the pouch fills, the bottom gusset fills and expands allowing the pouch to stand on its own. Above the zipper there is enough material for an easy heat seal to close the pouches up. The rice pouches are now ready for the shelves!