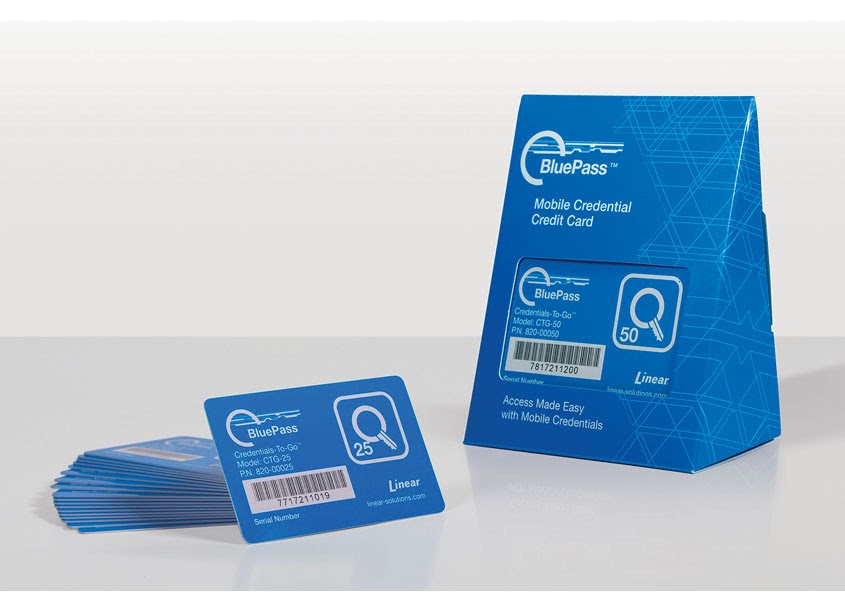 Nortek's BluePass Mobile Credential Credit Card is a Bluetooth enabled device that provides users a more secure, easy to use approach to access control. Originally this chipboard box was created as a standard STE with a window to hold a credit card (much like a gift card box). Problems arose from the design as it was constantly getting lost and falling in the retailer and distributor's shelves.
Nortek's Marketing team approached us with the goal of differentiating the box shape to be more appealing and functional to the end-user. This posed as an initial challenge, as we needed to create a design to hold a lightweight card that didn't tip over, while still being able to run in production.
The idea was to create a triangular-shaped package with a window. After a couple of reiterations, we created a design that was functional for production to print. This was not only successful to the customer and their end-users, but it garnered the attention of Graphic Design USA, winning a Graphic Design Award in 2017.