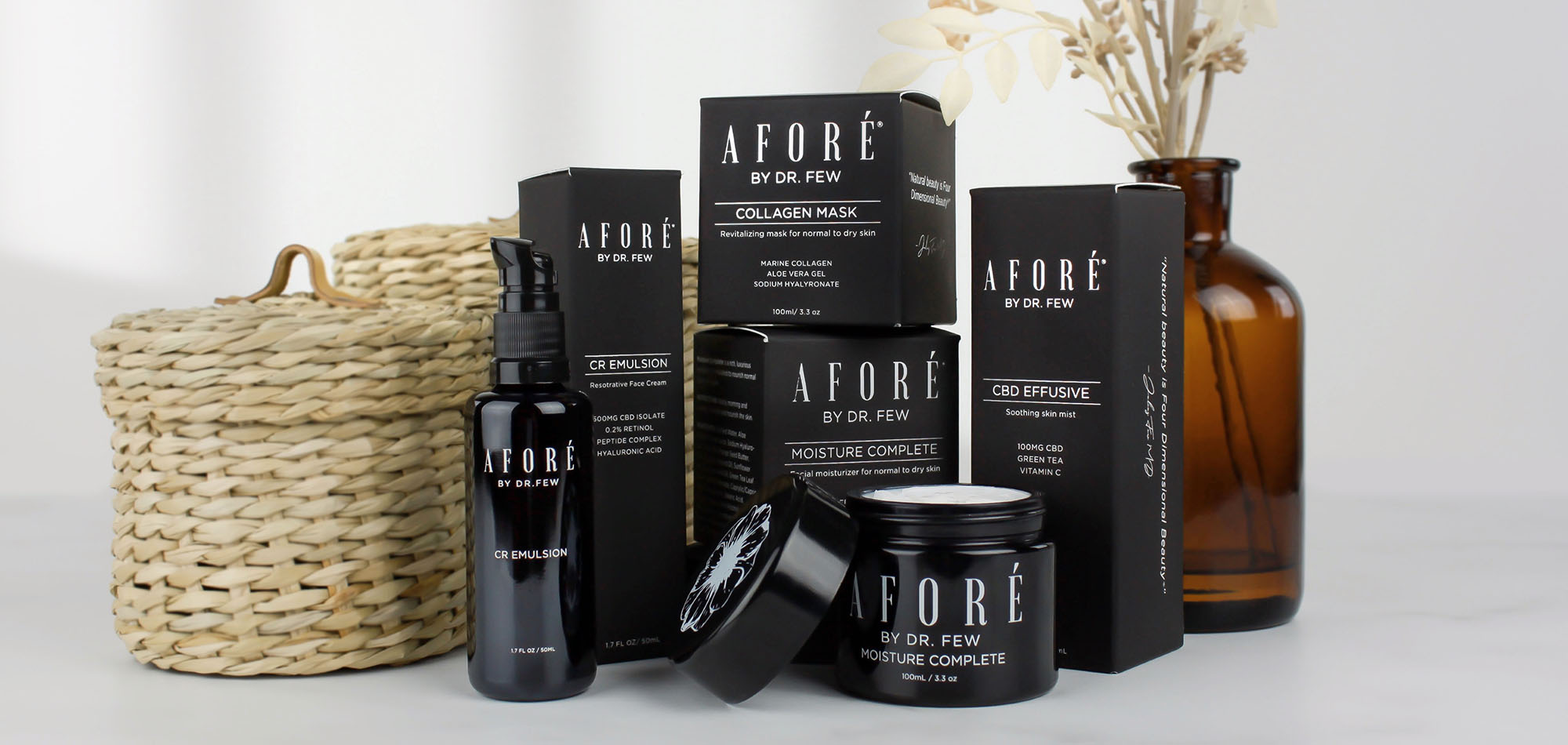 SERVICES
+ Structural Design
+ Graphic Design
+ Screen-printing
+ Foil Stamping
+ Soft-Touch Lamination
+ Embossing
Aforé is more than just beauty products; it is the beginning of a revolutionary approach to lifetime, natural beauty. Formulated by Dr. Julius Few, Aforé is a surgically-inspired skincare line. Their aim is to restore and maintain your skin to a state before the signs of aging and the effects of external factors. Such beautiful ideas deserve equally beautiful packaging.
Our ultimate goal was to produce both the primary and secondary packaging that reflects the concept of simple, natural beauty. The primary packaging consists of jars made of ultraviolet glass to protect the product from harmful UV rays. To elegantly contrast the glass jars, we screen-printed the Aforé logos in white on both the face and lids.
In creating a system for the Aforé line, we designed the secondary packaging to complement the jars rather than compete. For this reason, we kept the same color scheme for all of the chipboard boxes and added the embellishments through different finishes such as foil stamping and soft-touch lamination. Furthermore, to elevate their hero product, CR Emulsion, we embossed the tagline "4D BEAUTY" down the side of the box. The final result is a clean and elegant skincare line that delivers the same beauty as the product itself.