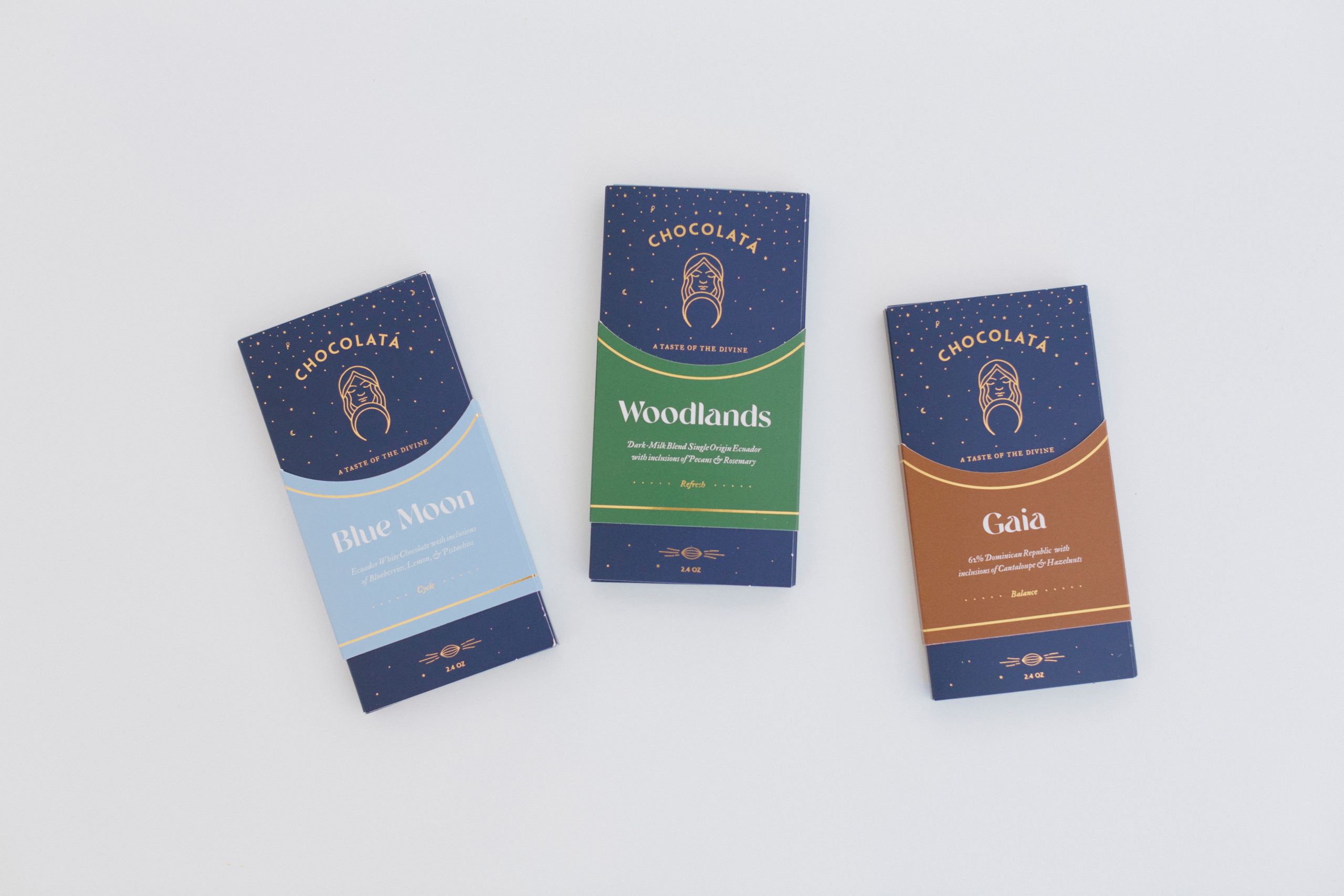 Chocolata came to Peek Packaging looking for a high-end custom packaging solution for their luxury chocolate bars.
For the structural design, we came up with a two part system. The first was an envelope that elegantly holds the chocolate bars. The side flaps of the custom envelope fully overlap to ensure security of the chocolates and allow for more space for graphic design. A sleeve was designed that slides down over the envelope to lock it closed. The sleeves have a tab in the back that slides into a small
slit in the envelope to ensure that every sleeve sits on the sleeve at the exact same height.
All of the custom envelopes were custom printed as one design to create brand consistency and save cost. The artwork was designed with two blue PMS colors. A gold foil stamp was used to embellish the artwork with a luster that contrasts beautifully off the matte blue color. The background of the artwork has gold stars and moons to give the appearance of a night sky. The sleeves were designed with unique artwork to differentiate each flavor.
Each sleeve uses a different PMS color as the background, but they use the same gold foil stamp for a cohesive design that synergizes as a complete unit.
Some of these additional features, such as printing both sides of the envelope and the gold foil stamp, add cost to the package. High-end custom packaging can make customers have a higher perceived value of your product. It's these decisions that help your brand stand out and elevate from the competition.
Give Peek Packaging a call if you would like to discuss custom packaging solutions for your product! (760) 438-1616.